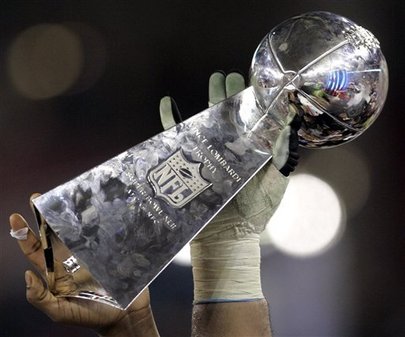 It may be only week 2 of the NFL season but emotions are already running high and week 1 was as action packed as anyone could hope for.  In only one week of football games we have already seen a game winning goal line stand, Tom Brady explode for over 500 yards passing, an uncharacteristic beat down for the Steelers, and a classic Tony Romo 4th quarter blunder.  The first week was full of story lines and the rest of the season looks to be more and more exciting as we move along.  Given that it was only week 1 of the season it is hard to take away too much from what we were able to observe during the first 16 games.  However, some things are clear after watching football this past weekend.
1. The MIP/MVP of any football team ever is Peyton Manning.  The thrashing the Colts received this Sunday was just a taste of what happens when good ol' number 18 isn't behind center.  Granted he only plays one position, but for years the best Colts Defense has been Manning with his ability to put up points and take time off the clock.  Sorry Colts fans but it could be rough this year but the last 10 or so have been pretty successful so they can't complain too much.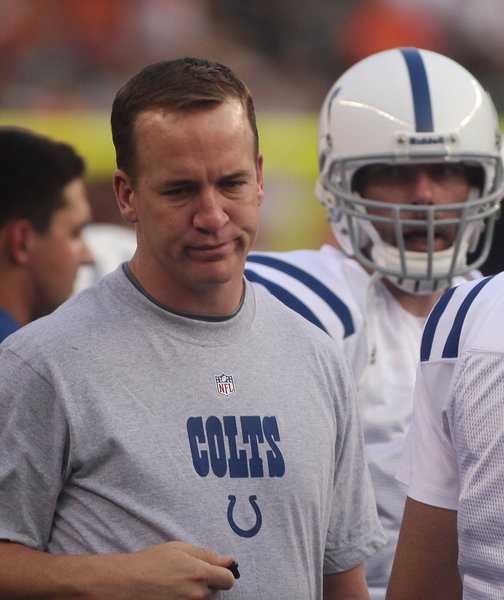 2.  Aaron Rodgers/Packers are really good.  Anyone who watched the Packers squeak by the Saints last Thursday saw excellent quarterback play from both sides but Rodgers in particular looked quite impressive.  With Rodgers looking like a superstar this healthy Packers team should be better on paper than last year.  Look for their success to continue deep into the post season.
3.  Tony Romo must prove himself in clutch situations.  We really haven't seen a quarterback as bi-polar as Tony Romo.  Through three quarters against the Jets, Tony Romo looked amazing with on target passing and great decision making.  He then followed that performance with 2 horrible turnovers that essentially cost the Cowboys the game.  The Dallas Cowboys need Romo to be clutch this season if they are to contend for a playoff spot.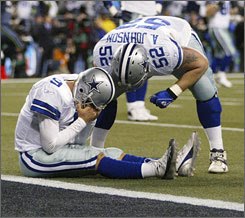 4. Freak Alert!!  Dez Bryant is an absolute animal.
Football fans have a lot to be excited about this year.  There is a sea of young talent in the league and there are a host of star quarterbacks that are emerging as well.  It is hard to predict which teams will play the best the season, which one will come up just short, and which ones will end up playing for draft position.  No matter which team is lucky enough to call themselves Super Bowl champion in February, this season will be full of nail-biting action and the journey should be intense.
Once the dust settles from the regular season, 12 NFL teams will set there sites on an NFL Championship.  Shortly after these teams begin their playoff journey, only 2 teams will remain and will have the special opportunity to play in Super Bowl XLVI.  The Super Bowl for the 2011-12 season will be hosted by Lucas Oil Stadium in Indianapolis, IN on February 5, 2012.  Over the next few months the anticipation for the Super Bowl will build and football fans across the country will anxiously await the arrival of Super Bowl XLVI.
At Sports Traveler you don't have to wait for your Super Bowl excitement.  You can book your trip to Indianapolis to see the Super Bowl today!  Sports Traveler features three and four night packages with three different hotels.  Our travel packages for the Super Bowl can include lodging, tickets to the game, motor coach transfers on Sunday, shuttle service to downtown on Saturday, a ticket to the NFL Experience, and much more!  We also offer hotel only (No Game Ticket) packages for the Super Bowl.  Just need tickets?  No problem.  We got those too.  Sports Traveler is happy to supply your trip to the Super Bowl or any other NFL game.  Call us today @ 888.654.7755 for information on booking your next sports travel package!
Written by: Craig Kibler