U.S. Open Golf Tournament
June 14-17, 2018 - Southampton, NY
The 2018 U.S. Open Golf Championship will be played in Southampton, NY at Shinnecock Hills Golf Club. US Open Golf tickets and tour packages are available for all days of the tournament. Inclusive US Open Golf Packages include U.S. Open Golf tickets, hotel accommodations in the Long Island area, and tournament day transfers.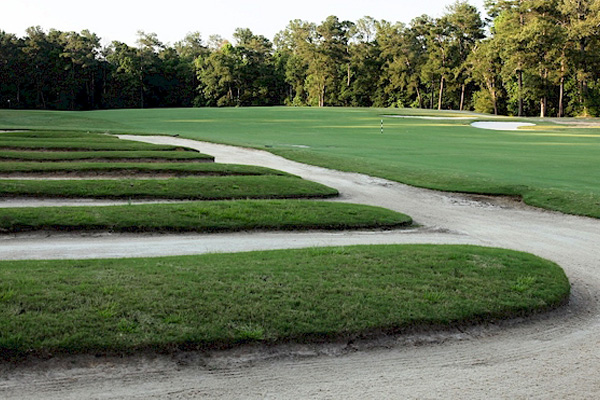 Join us in Southampton, NY!
Located just 35 miles outside of Long Island, the Shinnecock Hills Hills Golf Club will play host to the best PGA Golfers in the world over Father's Day Weekend in 2018.
Our Travel Packages take care of all the details!
Our US Open Golf travel packages include lodging in nearby Long Island, course transfers, and tickets to the 2018 US Open Golf Championship! Choose from Grounds Passes with access to the galleries or upgrade your tickets to Trophy Club with access to hospitality tents, cash food and bar.
Customize your US Open Golf Trip!
Add on tee times at local golf courses and create your very own US Open Golf Weekend to remember! Select your dates of travel and choose to attend to the US Open Tournament days of your choice.
Tickets
Travel Packages
Customize Your Trip
U.S. Open Golf Tickets
U.S. Open at Shinnecock Club Golf Club Tickets On Sale Now! Sports Traveler Tickets has your 2018 U.S. Open Golf Tickets to the U.S. Open Golf Tournament. Purchase securely online in our real time inventory!
| Event | Date & Time | Venue | Availability |
| --- | --- | --- | --- |
| US Open Golf - Week Pass | June 11, 2018 - Time TBA | Shinnecock Hills Golf Club | |
| US Open Golf - Monday Practice | June 11, 2018 - 8:00 AM | Shinnecock Hills Golf Club | |
| US Open Golf - Tuesday Practice | June 12, 2018 - 8:00 AM | Shinnecock Hills Golf Club | |
| US Open Golf - Wednesday Practice | June 13, 2018 - 8:00 AM | Shinnecock Hills Golf Club | |
| US Open Golf - Thursday | June 14, 2018 - 8:00 AM | Shinnecock Hills Golf Club | |
| US Open Golf - Friday | June 15, 2018 - 8:00 AM | Shinnecock Hills Golf Club | |
| US Open Golf - Saturday | June 16, 2018 - 8:00 AM | Shinnecock Hills Golf Club | |
| US Open Golf - Sunday | June 17, 2018 - 8:00 AM | Shinnecock Hills Golf Club | |