Sports Traveler Academy
Sports Traveler Academy - Travel Agent Education Series
Take part in our online education series to learn how to better sell sports travel! Sports travel packages and tours make the perfect addition to add to your agency's product offerings. Learn about upcoming events, how to market these tour products to your existing clientele, and maximize your commission!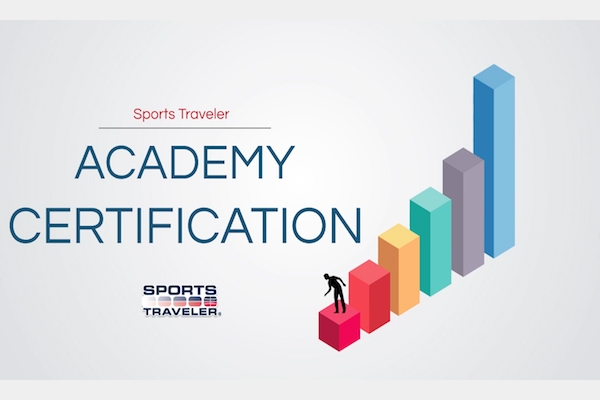 Open doors to new travel clientele!
Learn how to sell sports travel to your existing clients and make additional commission throughout the sports calendar year.

Benefits of becoming a STA Graduate:
- Increase sales with your in-depth knowledge of sports travel.
- Exclusive access to special offers and discounts
- Become eligible for additional commission
What does the program include?
- One educational video
- A short 5 question quiz to test your sports travel knowledge
- Access to the Sports Traveler Academy (STA) Facebook Group
- Earn your Academy Certificate to become Master Sports Traveler Seller!

Sign up for Sports Traveler Academy
Renew your STA Membership
Sign up for Sports Traveler Academy Today!
Get started today! Fill out the following form to become a Sports Traveler Academy student!