Indianapolis 500

May 30, 2021 - Indianapolis, Indiana
Celebrate the 105th running of the Indianapolis 500! Your ticket to the 2020 Indy 500 is waiting for you at the legendary Indianapolis Motor Speedway. There is no greater racing spectacle than the Indy 500! Explore the legendary "Brickyard" track, the track museum, and witness the fastest open wheel racing at this prestigious event. Travel to the Indy 500 as part of our VIP travel packages and enjoy premium Indianapolis 500 tickets, hotel lodging close to the track in the Indianapolis area, admission to the drivers meeting, track transfers, and more!

Memorial Day weekend has long been the home of the Indy 500. You can make reservations today to experience Indianapolis Motor Speedway for Memorial Day weekend 2020. The Brickyard is a must-see for every auto racing fan. Tour the track and be a part of the history of this legendary open wheel race.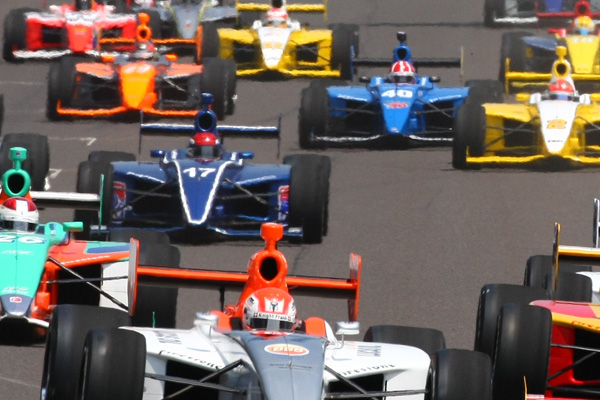 Stay in Downtown Indianapolis:
Our packages include lodging at your choice of property in downtown Indianapolis! Downtown Indianapolis is the place to be for Indy weekend with multiple events held throughout the city.
Visit the Hall of Fame Museum:
A trip to the 105th Indy 500 wouldn't be complete without a visit to the Hall of Fame Museum. View the collection of vintage cars that have raced at the track throughout history.

Experience Legends Day & the Drivers Meeting!

Saturday at the track it's Legends Day including Rookie Chat, the full field of Driver Autographs, Vintage Car Laps, The Drivers Meeting, and legendary driver will be appearing for a Q&A.


Travel Packages
Race Information
2020 & 2021 Indianapolis 500 Travel Packages
Tickets: Paddock or C Stand

(Upgrades available)

Enjoy the 2021 Indy 500 weekend in downtown Indianapolis with a police escort to the speedway on race day!
Had a wonderful experience. Our favorite part? The police escort to the track on race day. Loved the hotel and Indianapolis. Will book with Sports Traveler again. Thanks!"
—Gail F.,
Indianapolis 500