Indianapolis 500
May 26, 2024 - Indianapolis, Indiana
Celebrate the 108th running of the Indianapolis 500! Your ticket to the 2024 Indy 500 is waiting for you at the legendary Indianapolis Motor Speedway. There is no greater racing spectacle than the Indy 500! Explore the legendary "Brickyard" track, the track museum, and witness the fastest open wheel racing at this prestigious event. Travel to the Indy 500 as part of our VIP travel packages and enjoy premium Indianapolis 500 tickets, hotel lodging close to the track in the Indianapolis area, admission to the drivers meeting, track transfers, and more!


History. Tradition. The Greatest Spectacle in Racing!
Memorial Day weekend has long been the home of the Indy 500. Make your reservations today to experience Indianapolis Motor Speedway, live and in-person! Tour the track and be a part of the history of this legendary open wheel race. Experience the Indy 500 and see why so many families return to the legendary Brickyard year after year to watch the greatest race in the world.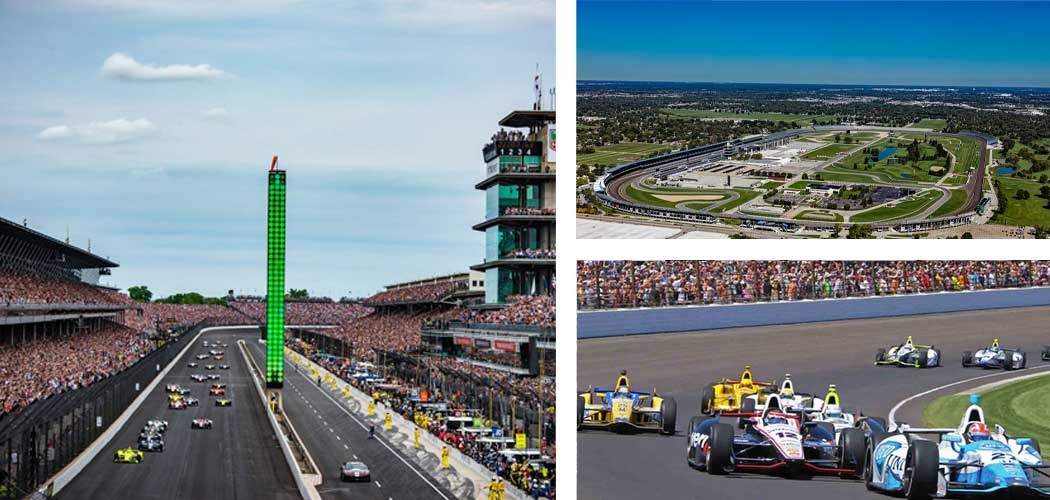 What's Included in our Indy 500 Race Weekend Packages?
Our packages include lodging at the Hilton Garden Inn in downtown Indianapolis located adjacent to the Circle Center Shopping Mall and close to many dining options. Transportation to the Indy 500 is included in your package with a police escort. Cruise through the traffic in minutes, compared to the rest of the crowd! A trip to the 108th Indy 500 wouldn't be complete without a visit to the Hall of Fame Museum. View the collection of vintage cars that have raced at the track throughout history.

NEW! Experience Legends Day & the Drivers Meeting + Hospitality Suite Access!

Spend Saturday at the track on Legend's Day and witness the Rookie Chat, the full field of Driver Autographs, Vintage Car Laps, and The Drivers Meeting. Tour the garages, known as Gasoline Alley the day before the race to see the teams get ready for the Indy 500. Then, visit the Indianapolis Motor Speedway Museum to see the historic cars that have raced throughout the history of the Brickyard. All guests taking part in this tour will have access throughout Saturday to the exclusive Sports Traveler Hospitality Suite located at Pagoda Plaza to enjoy a climate controlled environment with snacks and beverages. This experience will create memories for a lifetime!
Travel Packages
Race Information
2024 Indianapolis 500 Travel Packages
Tickets: Paddock or C Stand

(Upgrades available)

Enjoy the 2024 Indy 500 weekend in downtown Indianapolis with the Parade viewing on Saturday and a police escort to the speedway on race day!

Tickets: Paddock or C Stand

(Upgrades available)

Attend Legends Day on Saturday with a gasoline alley garage tour, driver's meeting passes, and access to a hospitality suite with lunch and soft drinks.
Had a wonderful experience. Our favorite part? The police escort to the track on race day. Loved the hotel and Indianapolis. Will book with Sports Traveler again. Thanks!"
—Gail F.,
Indianapolis 500