Womens World Cup
June 7 - July 7, 2019 - France
France will host the 2019 Women's Soccer World Cup! Let Sports Traveler make your hotel lodging, flight, and ground transportation arrangements! Host cities include Paris, Lyon, Nice, Montpellier, Rennes, and Grenoble!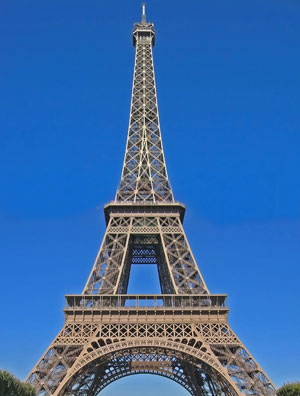 2019 Women's Soccer - France
Travel to see the very best of France during the 2019 Women's Soccer World Cup. Follow your team or travel to watch the World Cup Finals with our all-inclusive travel packages.
Follow Team USA in France!
Now you can follow the Team USA Women's Soccer Team as they try to win the 2019 Women's Soccer World Cup in France! Choose from 7, 8 or 12-night packages to see the first three group stages of the tournament. Travel with your fellow Team USA fans on this once-in-a-lifetime trip to France during the 2019 Womens World Cup!

What can be included in our packages?
- Your choice of three to 12 nights lodging in various host cities in France
- Daily breakfast at your hotel
- Daily France Rail passes for easy travel in your host city
- Round-trip airport transfers with Meet and Greet
- Optional Round-trip flights from your home town to France
- Optional side-trips/excursions to explore the host city and French countryside
Customize Package
About the Women's World Cup
Women's World Cup Schedule
Let us customize your Last-Minute Trip.
Limited hotel space is available. Fill out the following form for assistance.
Please fill out the following form. For immediate assistance, please call us at 1-888-654-7755.
Sports Traveler, LLC is NOT an official box office for the Women's World Cup Tournament We are NOT affiliated with FIFA. Sports Traveler is an independent travel provider that specializes in making travel arrangements to sold out sporting events world-wide. Any use of trademarked terms on any pages of our website is used solely for descriptive purposes.