Kentucky Derby
May 4, 2019 - Louisville, Kentucky
Buy 2019 Kentucky Derby Packages and Kentucky Derby Tickets! The date of the 2019 Kentucky Derby is May 4, 2019. Visit Churchill Downs to experience the excitement of horse racing's biggest event. Our 2019 Derby Hotel Packages include Kentucky Derby 2019 Tickets, unique one-of-a-kind Derby experiences, and lodging in Louisville close to Churchill Downs or nearby Lexington. Kentucky Derby 2019 packages also include transportation to the Kentucky Derby and Oaks at Churchill Downs. Book your 2019 Kentucky Derby Travel Package or Derby Tickets today!

It's not too early to start thinking about Kentucky Derby 2020. The 2020 Kentucky Derby date is May 2, 2020. We will be offering packages beginning a few weeks before the 2019 Kentucky Derby. Trip deposit options and payment plans will be also available. Sign up today for 2020 Kentucky Derby Package Information!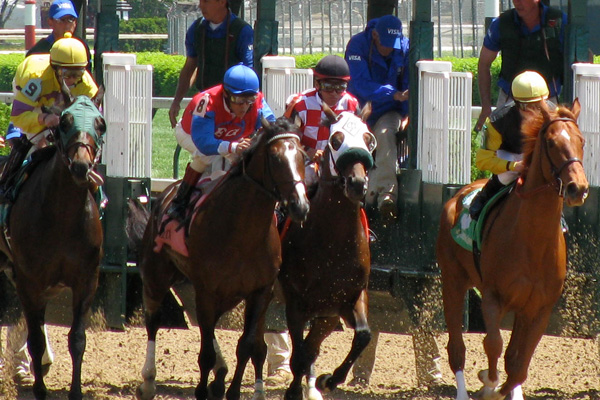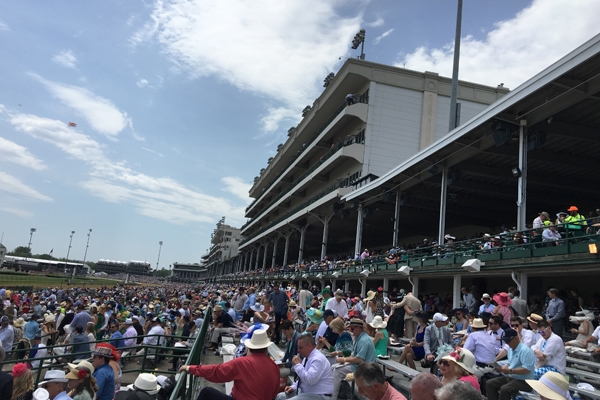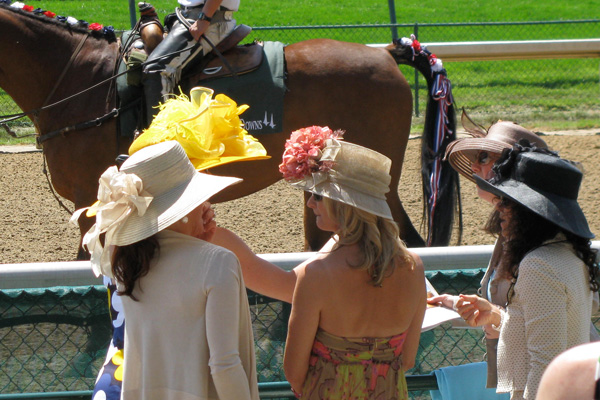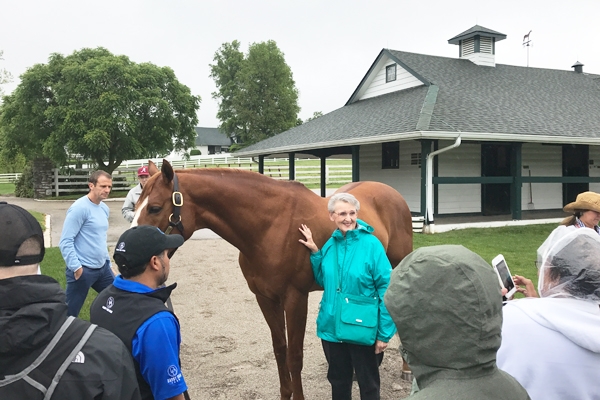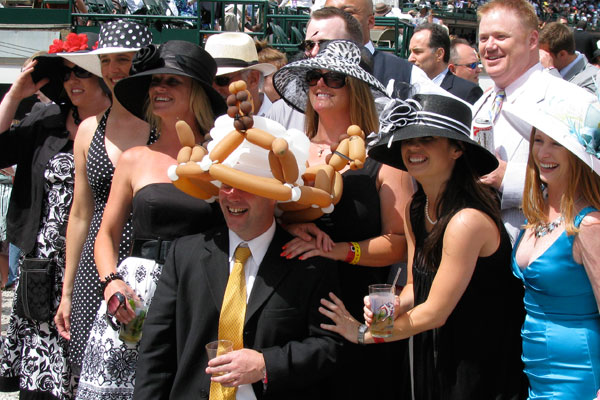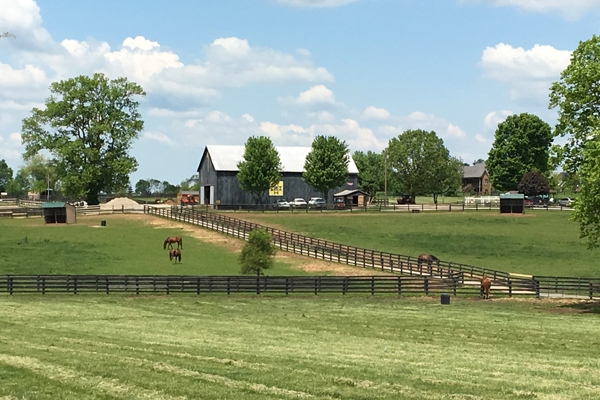 Book your trip today to the 2019 Kentucky Derby!
Attend the Fashion and Sporting Event of the Year! The 2019 Kentucky Derby will be the fashion event of the year. We offer inclusive Kentucky Derby 2019 weekend packages at top hotels, Derby and Oaks tickets, transportation to Churchill Downs, local area Derby experiences, and VIP hospitality at the track.
Get tickets to the Kentucky Derby!
Get your tickets to the Kentucky Derby. We offer reserved Kentucky Derby Tickets and exclusive VIP hospitality. Churchill Downs ticket locations include the Infield, Grandstand, Clubhouse, Turf Club, or Millionaires Row.
Where to stay for Kentucky Derby 2019?
Stay in hotels close to Churchill Downs in Downtown Louisville or plan your Derby Weekend to stay in Lexington and include a tour of the Blue Grass Country on our Lexington Horse Farm Tours. Whether you stay in Louisville or Lexington, go behind the scenes and learn how Kentucky Derby winners train plus explore local bourbon distilleries for tastings. These Kentucky Derby experiences will leave you with memories that last a lifetime.
Top Reviews
Derby Travel Information
Sign Up for 2020 Kentucky Derby
Top Kentucky Derby Tour Reviews
I honestly can't begin to explain the fantastic experience I had using the Sports Traveler package to the Kentucky Derby. The whole trip ran so smoothly. The package containing all the tickets and information arrived within 2 weeks of the planned trip and the Hotel Louisville Downtown was a great location. The breakfast buffets and dinners were wonderful. I traveled with my mother-in-law and we both had a wonderful time and got to meet a lot of very nice people. Our seats in grandstand 221 were great for viewing both the Oaks and the Derby. Thanks for making a lifetime wish a great reality and a memorable 41st birthday!"
—Michelle M.,
Kentucky Derby
Excellent tour, personable staff, great accommodations. I would definitely consider Sports Traveler for any future bookings of this nature.""
—Laura W.,
2018 Kentucky Derby
Tours were very informative and this package made our Kentucky Derby experience very enjoyable.""
—Donna C.,
2018 Kentucky Derby