Pro Football Hall of Fame
August 5-9, 2021 - Canton, Ohio
Travel to the 2021 Hall of Fame Induction and Game weekend with our inclusive travel packages! See the biggest stars in football be inducted into the Pro Football Hall of Fame this August. Packages also include tickets to the Hall of Fame Game between the Pittsburgh Steelers and the Dallas Cowboys!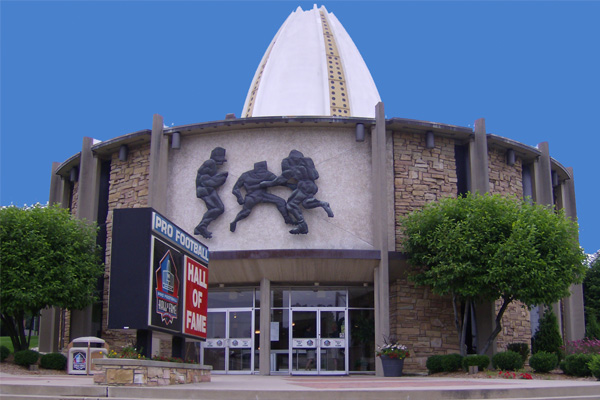 Witness the 2021 HOF Induction Ceremony
Be there when the best players and coaches in the NFL are inducted into the Pro Football Hall of Fame in Canton, Ohio. Be there with our all inclusive travel packages to the HOF Induction and Game.
What's included in our HOF package:
Stay at the near Canton with premium lodging options near the Hall of Fame. We have included tickets to all the weekend's festivities including the Hall of Fame game on Thursday and the Saturday night Enshrinement Ceremony.
Enjoy easy transfers for all of the weekend's activities, plus tickets to both the Hall of Fame Enshrinement Ceremony on Saturday night and the Hall of Fame game (Steelers vs. Cowboys) on Thursday night. Plus a Friday evening Gold Jacket Viewing Ceremony at the Hall of Fame!
Travel Packages
Travel Guide
Pro Football Hall of Fame Enshrinement Travel Packages
Tickets: HOF Enshrinement Ceremony & Hall of Fame Game

Be there to see the Thursday night Hall of Fame game kick off the NFL preseason and an unforgettable weekend in Canton.