Ryder Cup
September 25-30, 2018 - France
The 2018 Ryder Cup returns to Europe and will be played at the Le Golf National Golf Course. Purchase an authorized travel package for The 2018 Ryder Cup and experience the golf trip of a lifetime! All-inclusive travel packages are on-sale now!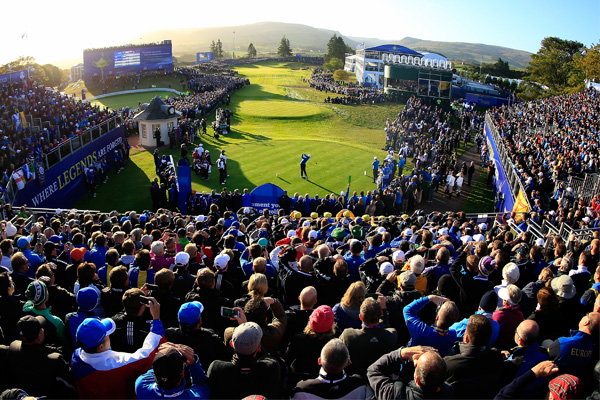 Europe hosts the 2018 Ryder Cup!
Every two years the greatest players of golf from the United States and Europe play in the Ryder Cup. In 2018, France will host the Ryder Cup.
What's included in 2018 Ryder Cup Packages?
- 5 or 7 nights lodging in Paris
- Tickets to all 4 days of them Ryder Cup
- Daily breakfast at your host hotel
- Round trip daily course transfers to Le Golf National
- Optional tours of Paris
- Optional Seine River Cruises
- Optional tee times at local courses
- On-site staff to assist you throughout your stay
Top Review
Event Information
Wanted to Thank You both for putting together a great package. We had a GREAT time everything went very well. Thank you so much for all the arrangements your company made. "