Ryder Cup
Sept. 29 - Oct. 1, 2023 - Marco Simone Country Club - Rome, Italy
The 2022 Ryder Cup will return to Europe and will be played at the Marco Simone Golf and Country Club in Rome, Italy. Purchase an authorized travel package for The 2023 Ryder Cup and experience the golf trip of a lifetime! All-inclusive travel packages will be on-sale soon!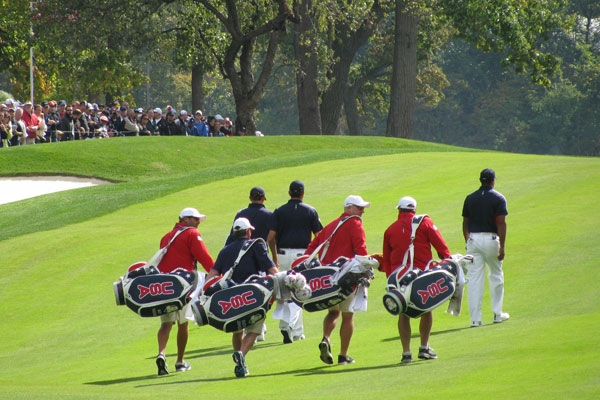 Europe hosts the 2023 Ryder Cup!
Every two years the greatest players of golf from the United States and Europe play in the Ryder Cup. In 2023 Rome, Italy will host the Ryder Cup.
What can be included in 2023 Ryder Cup Packages?
- Your choice of lodging near Marco Simone Golf Course
- Tickets to all 4 days of the Ryder Cup
- Daily breakfast at your host hotel
- Round trip daily course transfers
- Optional tee times at local courses
- On-site staff to assist you throughout your stay

Ryder Cup Packages
Top Review
Event Information
2023 Ryder Cup Travel Packages
Reserve your package to 2023 Ryder Cup with hotel accommodations, grounds pass tickets, roundtrip event transportation, and International Pavilion hospitality tickets options.
Please fill out the following form. For immediate assistance, please call us at 1-888-654-7755.