Kentucky Horse Country
Behind the Scenes at Churchill Downs and more!
Now you can go behind the scenes of Churchill Downs, Keeneland, exclusive horse farms where the Champions live and train, and explore the heart of Kentucky Derby Horse Country on this incredible tour! Visit the Kentucky Horse Park, drive along the rolling hills of the legendary Blue Grass Country, and stop and sip bourbon from the world's most famous distilleries!

Horses, Bourbon & Blue Grass Country
+ Behind the Scenes at Churchill Downs & Keeneland Horse Track
Visit and explore the center of the Thoroughbred Industry on these exclusive and private tours in Lexington, Kentucky. These tours are socially distanced and private for just you and your family and private a fully guided experience throughout your stay. Visit a real working horse farm for a private tour and see where and how the greatest champion horses train and live. Then head across the rolling hills for a tour of the famous Blue Grass Country. Additional stops can include an exclusive tour of historic Keeneland Race Course or Churchill Downs in Louisville, home of the Kentucky Derby and a tour of the Kentucky Derby Museum, located onsite.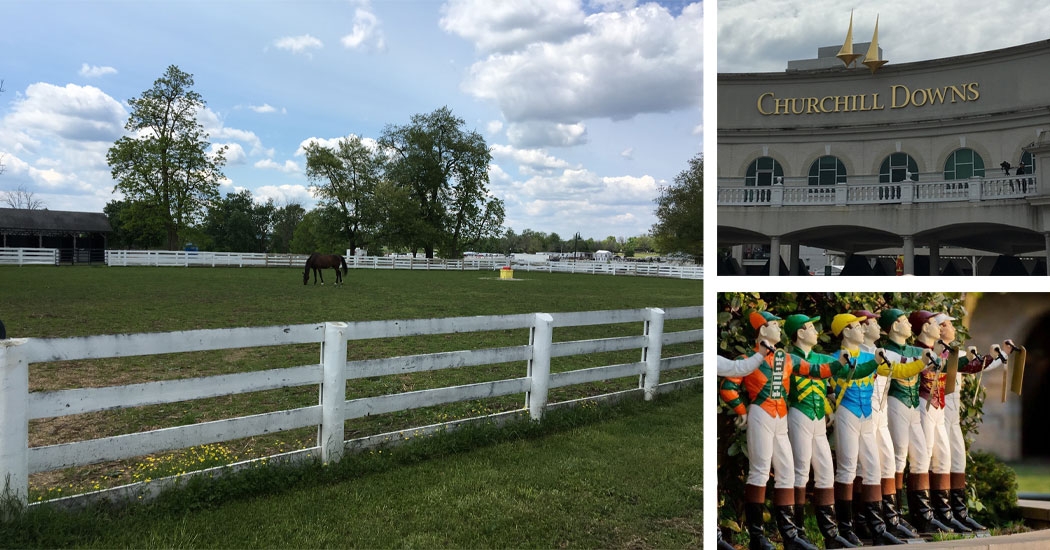 When in Kentucky try the Bourbon!
A true Kentucky Derby inspired trip to Bourbon Country would not be complete without an authentic bourbon tasting. Part of your tour package will include a trip to one of the legendary Bourbon Distilleries in the area!
Tasting stops can include Buffalo Trace, Makers Mark, Jim Beam, Evan Williams, and more! Tour the distillery, then head to the tasting room to truly experience and savor the flavors of bourbon where it's made.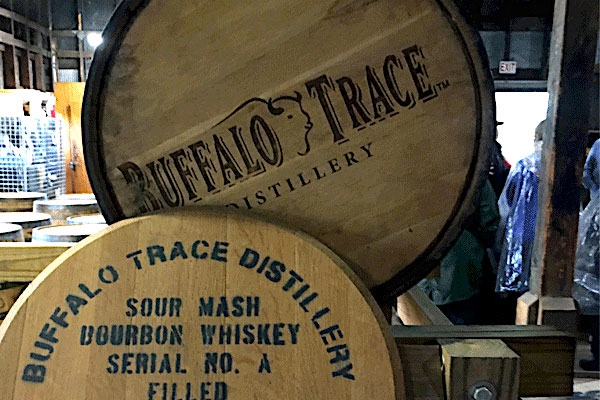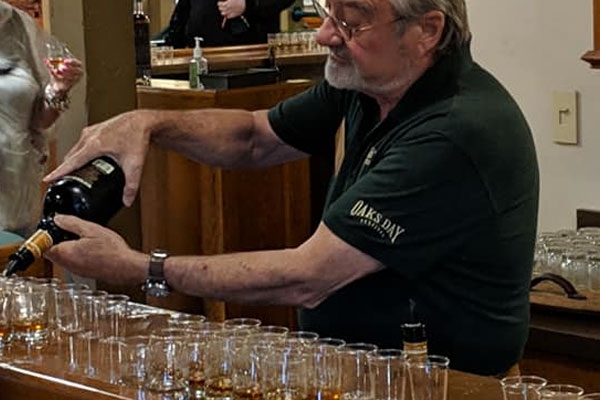 Experience Horse Live Racing!
April - December experience live, in-person horse racing at your choice for Churchill Downs or Keeneland Race Course! When attending at Churchill Downs, seating can be located in Millionaires Row! Enjoy socially distanced seating at either track and take part in a private, guided track tour prior to the start of the racing. The perfect way to complete a trip to Kentucky Horse Country is to take in real horse racing. Note: live racing is available on scheduled dates and space is limited.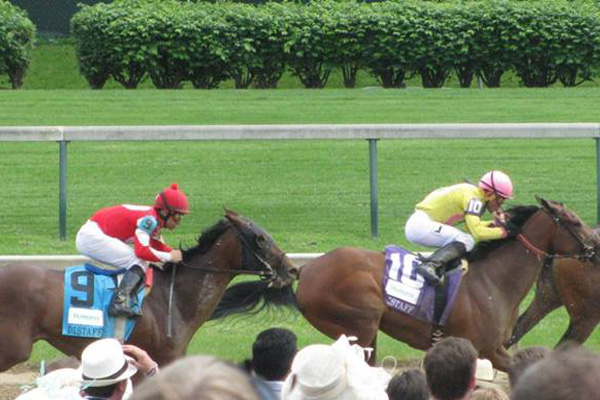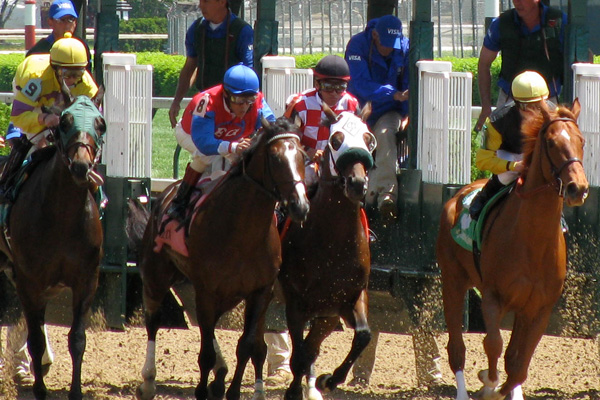 Just for the kids and the adults who love horses - The Kentucky Horse Park
Traveling with your family? Then instead of a bourbon tour, we'll head to the Kentucky Horse Park for a day long adventure like no other. Stroll the Hall of Champions, where real, live champion horses reside and do daily presentations. Wander the park and meet horses and their trainers as move through the park during various times of the day. Take in the Parade of Breeds, the Big Barn, and the museum during this full-day fun-filled adventure. And for a complete adventure take horse back riding lessons from trained instructors! Social distancing and safety protocols are in place for all guests.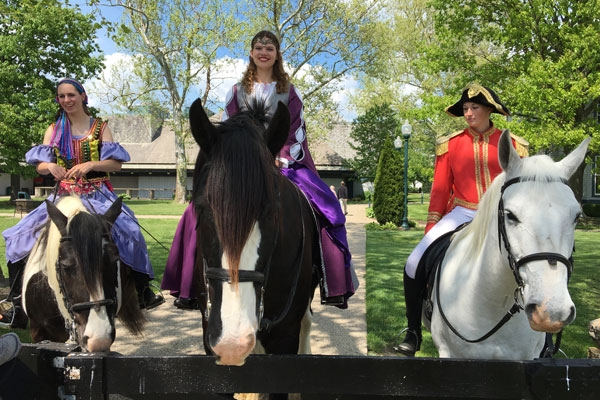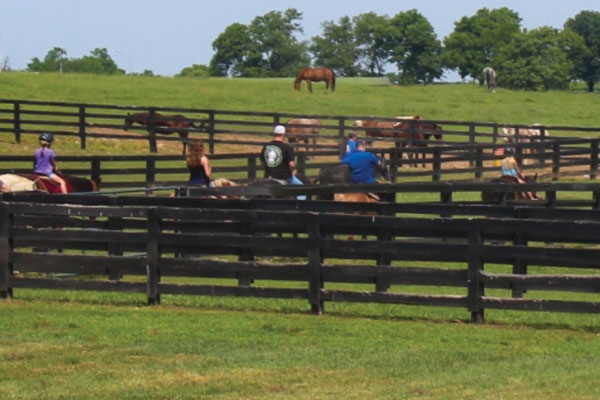 Explore Lexington Horse Country Tours
Request Final Costs
Explore Lexington Horse Country Tours


Kentucky Horse Farm Tours can include:
- Accommodations at the historic Campbell House, a Curio Collection Hotel in Lexington, Kentucky
- Breakfast daily
- Private transportation to and from all activities
- Guided horse farm tour of private farm in Lexington
- Private Behind-The-Scenes tour of Churchill Downs Race Track, both walking and via golf cart
- Private tour of the Kentucky Derby Museum
- Bourbon tasting and distillery tour
- Day long adventure at Kentucky Horse Park
- Live racing at Churchill Downs and/or Keeneland Race Course

Sample Itinerary (Suggested 3 nights):
Day 1: Check in at the Cambpell House hotel, located walking distance to several restaurants with outdoor dining options, or take a short drive and head to downtown Lexington for even more dining options.
Day 2: This morning your private guide will meet you in the lobby of the hotel to begin your tour day and transport you via private car to all tour destinations. First, you will start with a personalized tour of a local horse farm. See where the champion horses that compete in the Kentucky Derby live and train. Then head to Keeneland Race Course to tour this historic track. Then we will head to an outdoor lunch at a local restaurant. After lunch we will head to a local bourbon distillery for a private tour and finish the day with a tasting and a toast to an incredible day in Blue Grass Country!
Day 3: Today we will choose to either spend the day in Louisville to tour Churchill Downs or head to the Kentucky Horse Park for an incredible day of family-friendly fun.

Louisville option: For this option, your private guide will greet you in the hotel lobby and guide you to your private car transfer for the approximately 90 minute drive to nearby Louisville. Upon arrival at Churchill Downs you will take part in a behind the scenes, guided tour of the track and infield both walking and on a golf cart. Walk through the history and tradition of the track where the Kentucky Derby annually takes place every year. We will also tour the Kentucky Derby Museum located on-site. At the conclusion of the tour, we will head to Downtown Louisville for lunch at your choice of outdoor dining option restaurants. After lunch, explore downtown Louisville and sights including the Louisville Slugger Factory and the Muhammad Ali Center. Your tour leader will escort you back to your private car for transfers back to your hotel.

Kentucky Horse Park option: For this option, your private car will transfer you to the park for a day-long adventure! There are several scheduled presentations and activities each day at the park including the Hall of Champions, the Big Barn, and the Breeds Barn. In between presentations and exhibition performances, take a pony ride or learn to horseback ride from a trained instructor. The park also has a large visitor center and museum to explore.