MLB All-Star Game
July 13, 2021 - Truist Park - Atlanta, GA

Travel to see the 2021 MLB All Star Game in Atlanta, Georgia at Truist Park! Buy Travel Packages including hotel accommodations in the downtown Atlanta area, great Major League Baseball All Star Game Tickets for the All Star Game, and Home Run Derby.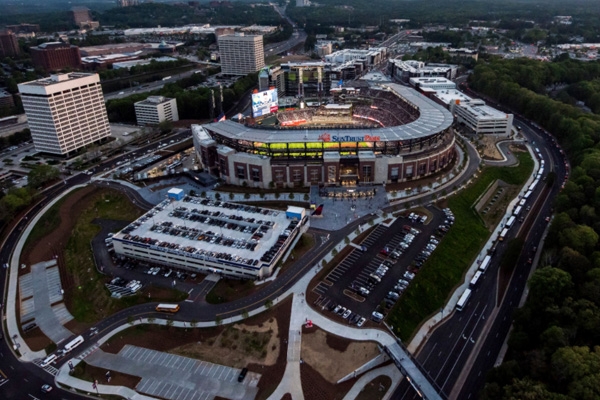 Experience the Best in Baseball play in 2021!
Travel to Atlanta, GA for the MLB All Star Game at Truist Park. This is the ultimate baseball fan tour. Experience the Futures, Home Run Derby, and All-Star game.
Stay close to the best of Atlanta!
Enjoy lodging in the heart of the action in Atlanta. We offer the best hotel options for you to experience and enjoy all that Atlanta has to offer.
The perfect family outing:
Enjoy all that Atlanta has to offer before the MLB All-Star Game. Atlanta is the perfect family vacation location! Enjoy some of the country's top restaurants and attractions while visiting for the most exciting weekend in baseball!
Travel Packages
Event Information
2021 MLB All Star Travel Packages
Tickets: Home Run Derby and All Star Game

Stay close to Truist Park during MLB All Star week and enjoy being close to restaurants, attractions, and nightlife.

Tickets: Futures All Star Game, Home Run Derby, and All Star Game

Attend the Futures All Star & Celebrity Softball Games on Sunday, Home Run Derby on Monday, and All Star Game on Tuesday with guaranteed reserved tickets at Truist Park.
Because of taking the chance to make this trip, I was able to meet 4x World Series Champion Bernie Williams. I will have Sports Traveler to thank for that. "
— Jason M. ,
MLB All-Star Game