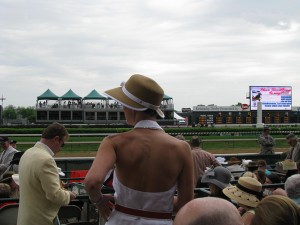 The history, the hats, the spectacle of the Kentucky Derby... There really isn't another sporting event in the world that combines all of this together into a weekend fit for nearly any type of sports fan. Let's talk about how we can get you to Churchill Downs for the 2016 Kentucky Derby, and maybe not even have to break your piggy bank.
There are a few ways to plan your trip, depending on what type of experience you want to have. Let's go through a few of the options.
The Budget Minded Fan: Kentucky Derby tickets, ala carte hotel room, rental car
Choose Kentucky Derby Tickets in one of the 1st Floor Grandstand Sections. You won't be able to see the entire track but you will be close to the horses and that view is actually pretty cool. TV's are stationed throughout Churchill Downs so you won't miss a minute of the races. Booking your hotel room during the Derby weekend can be tricky, but opting for something in the Louisville East area is a good budget option. Prepare of a bit of a drive to the track and a walk once you park at Churchill Downs.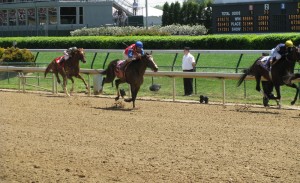 The Inclusive Experience: Kentucky Derby Package with hotel, tickets and hospitality
If you want the best value, most hassle-free Derby Weekend, then this is your best bet. Great hotel locations and good seats are included in all of the packages. Round trip race day shuttle transfers from your hotel to Churchill Downs and access to in-track hospitality suites including food, beverages, and private wagering stations are just some of the amenities offered in Derby travel packages.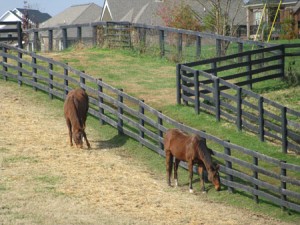 The Equine History Traveler: Tour the Blue Grass Country, then attend the Derby
If you want to learn about the history of the Kentucky Derby and explore the beautiful Blue Grass Country, then this is the tour for you. Ranging from 3-6 nights long, these tours combine day trips through the countryside, exclusive access inside the top area horse farms, and tours of historic Keeneland Race Track and the Kentucky Horse Park. You will even stop for a Bourbon Tasting! Woohoo! Tickets to the Oaks and the Derby are included as well as all ground transportation during your stay and some meals.
The Wowser Traveler: VIP Club access, luxury lodging, party, party, party
If you want to have an experience that will live in your memory forever, then this is the Derby trip for you. Stay in a 5-star hotel like the Seelbach in Louisville, sit in Millionaires Row or Turf Club seats, and attend the star-studded Barnstable Brown Party on Derby Eve! The Kentucky Derby is always host to celebrities from all over the world and they will be sitting in Millionaires Row. Exclusive access to other parties and VIP events throughout Derby Weekend can also be included.
So let's get you there! I look forward to helping you plan your trip to the Kentucky Derby and Churchill Downs in 2016!