Wimbledon Hospitality Access
Wimbledon Tickets & VIP Hospitality
Experience the Wimbledon Tennis Tournament in style with a Ticket and Hospitality Pass.
Wimbledon Tickets and Hospitality
Wimbledon Tickets with Hospitality and VIP Club Access
Sports Traveler specializes in VIP Hospitality Access for events around the world. Let us make your Wimbledon Ticket and Hospitality plans during the 2022 Wimbledon Championships. Make your travel arrangements to include access to premier venues.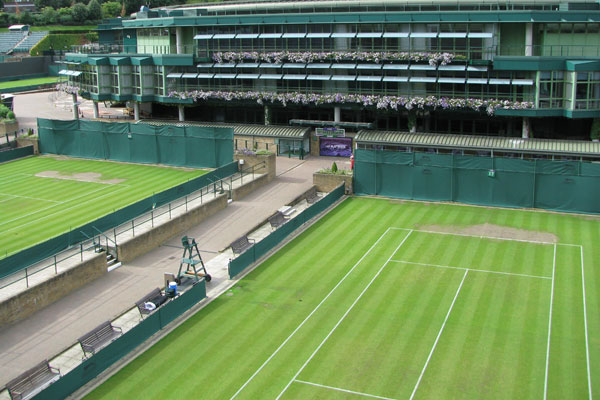 Attend the 2022 Wimbledon Tournament!
The perfect way to enjoy your time at the Wimbledon Championships is to enjoy a ticket and hospitality package. Relax in style at the All England Club during the tournament. Transportation to Wimbledon is available via private, dedicated vehicles to escort you to and from the tournament daily or take the London Tube!


Hospitality Options during Wimbledon:
Let us plan your group outing to Wimbledon. VIP hospitality and ticket packages is the best option for hosting your special clients and partners. Choose your dates of attending Wimbledon and let us prepare a custom quote for your outing to the tournament.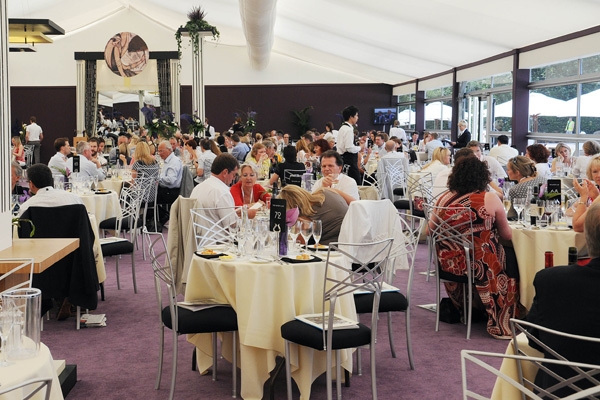 2022 Wimbledon Schedule
1st Round - Mon. June 27, 2022

1st Round - Tues. June 28, 2022

2nd Round - Wed. June 29, 2022

2nd Round - Thurs. June 30, 2022

3rd Round - Fri. July 1, 2022

3rd Round - Sat. July 2, 2022

3rd Round - Sun. July 3, 2022

4th Round - Mens/Ladies Singles - Mon. July 4, 2022

Ladies Quarterfinals - Tues. July 5, 2022

Men's Quarterfinals - Wed. July 6, 2022

Ladies Semifinals - Thurs. July 7, 2022

Men's Semifinals - Fri. July 8, 2022

Ladies Final - Sat. July 9, 2022

Men's Final - Sun. July 10, 2022
Please call our office for complete details and pricing: 1-888-654-7755 or 1-773-881-0076

Looking for Wimbledon Lodging & Ticket Packages?
Opening Rounds - Middle Rounds - Final Rounds
Lodging - Tickets - Tournament Transportation - Sightseeing
Click here to see our inclusive packages