2024 Super Bowl Parties & Pre-Game Tailgate
2024 Super Bowl Parties - Las Vegas

Fully experience the ultimate Super Bowl with Super Bowl Party tickets! Whether you choose to start the party on Thursday or Friday night, Super Bowl Eve on Saturday night, or Super Bowl Pre-Game, Sports Traveler has your ticket!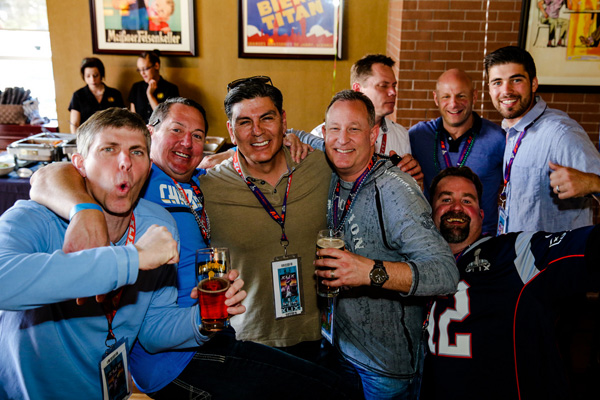 Party like it's Super Bowl 2024!
Sometimes the most fun at the Super Bowl doesn't happen during the game! From former NFL players to star-studded celebrity guests, the Super Bowl Party scene has never been better.

Entertain your guests in style.
Located throughout the greater Las Vegas area, a ticket to Super Bowl party is the perfect way to entertain your top clients and employees. Parties begin on Thursday evening and continue right into Super Bowl pre-game. Most parties are for only over 21-years of age guests.
What are the top parties to attend?
Top parties include the Maxim Party and the Taste of the NFL and more!
Sign Up for Super Bowl Party Information
We're sorry, but this event is not currently available.
Please fill out the following form to register your interest and we will email you when it goes on-sale.
For immediate assistance, please call us at 1-888-654-7755.

Browse more Super Bowl Options
Want to witness Super Bowl 56?
Buy Tickets - Hospitality - Lodging Packages
Click here to begin planning