New Orleans Saints
Mercedes-Benz Stadium - New Orleans, Louisiana
Book your New Orleans Saints ticket and travel packages in New Orleans, Louisiana! We specialize in New Orleans Saints tickets and Saints Travel Packages include lodging in hotels close to the Mercedes-Benz Stadium. We also include New Orleans Saints Tickets in every travel package. Just need a Saints game ticket to see your Saints? We offer great Saints tickets throughout the Superdome!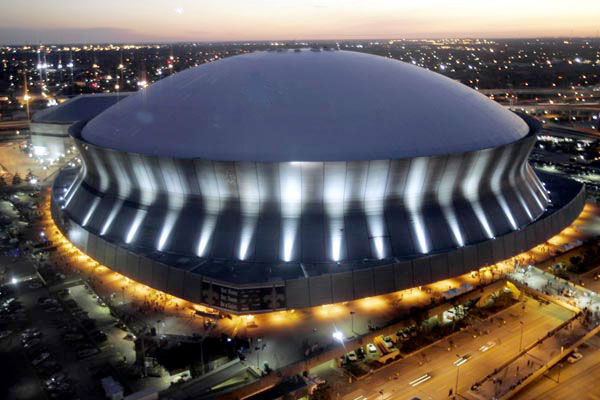 The Big Easy + Saints Football Trip!
Let the Good Times Roll! There is no bigger pre-game tailgate party like experiencing Bourbon Street and the French Quarter before heading to a New Orleans Saints game.
Join us for a Saints Weekend Package!
All Saints game weekend hotel packages include hotels near to the Superdome, getting you close to all the action of New Orleans. Walk to Bourbon Street and then to the Superdome. Great Saints game tickets at the Superdome, plus airport transportation make your trip to the Big Easy a bucket list trip you will never forget!
Travel Packages
Fan Travel Guide
Customize Your Saints Trip
New Orleans Saints Travel Packages
Book a New Orleans Saints travel package to follow the Saints throughout the season! New Orleans Saints ticket and hotel packages include quality accommodations and great seats to the game!
We're sorry, but this event is not currently available.
Please fill out the following form to register your interest and we will email you when it goes on-sale.
For immediate assistance, please call us at 1-888-654-7755.
There are no products matching the selection.