Bristol September Race
September 17, 2022 - Bristol Motor Speedway
Visit the legendary half-mile Bristol Motor Speedway for the Bristol Bass Pro Shops Night Race in August and experience 'Racing the Way it Ought to Be'! Our Bristol Race Packages including lodging in Bristol hotel lodging, Bristol Night Race tickets, transfers to the Bristol Night Race, and VIP options! All Bristol race travel packages include hard-to-get hotel rooms close to Bristol Motor Speedway, located in the Tri-City region allowing for easy access to the track on race days.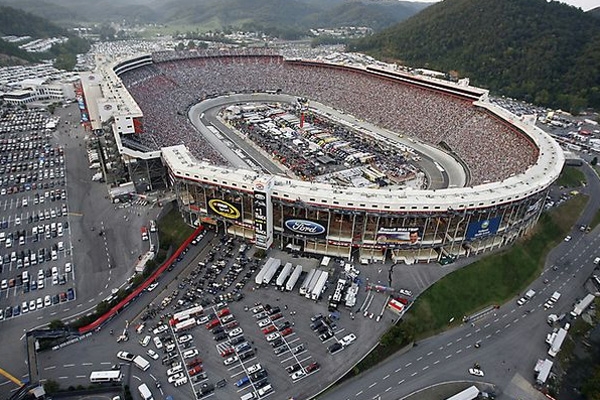 Racing the Way it Ought to Be!
Every true NASCAR fan will tell you, there is nothing like the Bristol night race experience! The half-mile oval, the fans... all under the lights at Bristol Motor Speedway!

What's included in Bristol Race Packages:
Our family-friendly race weekend tour packages include a pre-race southern-style BBQ tailgate party! Reserve a VIP hospitality SuperPass or Weekend Party Zone pass to go behind-the-scenes. Stay for two or three nights. Race day transfers are included in every package!
Where to sit at Bristol Motor Speedway?
Popular places to sit include grandstands named after legendary NASCAR drivers including Darell Waltrip, Alan Kulwicki, and Dale Earnhardt. Pit road wraps around the entire track infield.
Both the races take place at night, making for an incredible NASCAR race experience. Watching NASCAR's best drivers race around the shortest track on the NASCAR circuit is on many fans bucket list. Race tickets and travel packages to Bristol sell out fast!
Travel Packages
Track Information
Bristol Race Travel Packages
Tickets: Monster Energy Cup & Xfinity Series (Petty Grandstand)

(Upgrades available)

Tickets to the weekend's NASCAR Cup & Xfinity Series races with lodging in Knoxville, TN. Roundtrip motorcoach to the track is included, along with Weekend Fanvision Rental.

Tickets: NASCAR Cup & Xfinity Series

(Upgrades available)

Join us for NASCAR action under the lights at the Bass Pro Shops NRA Night Race at Bristol Motor Speedway!