Sports and Concert Packages
Sports and Concert Packages
Now you can experience the best in live concerts and live sports when you travel with Sports Traveler! Our Sports and Concerts Travel Packages include everything you will need to have the ultimate trip of a lifetime. Enjoy great tickets to top selling concerts and premier sporting events, plus hotel lodging, airport transfers, and more!

We have your ticket to Top Upcoming Sports and Concerts!
Travel with Sports Traveler to the best sporting events and top selling concerts performing in the United States! Live music and sports events are back and now is the time to book your inclusive travel package to enjoy both during your trip.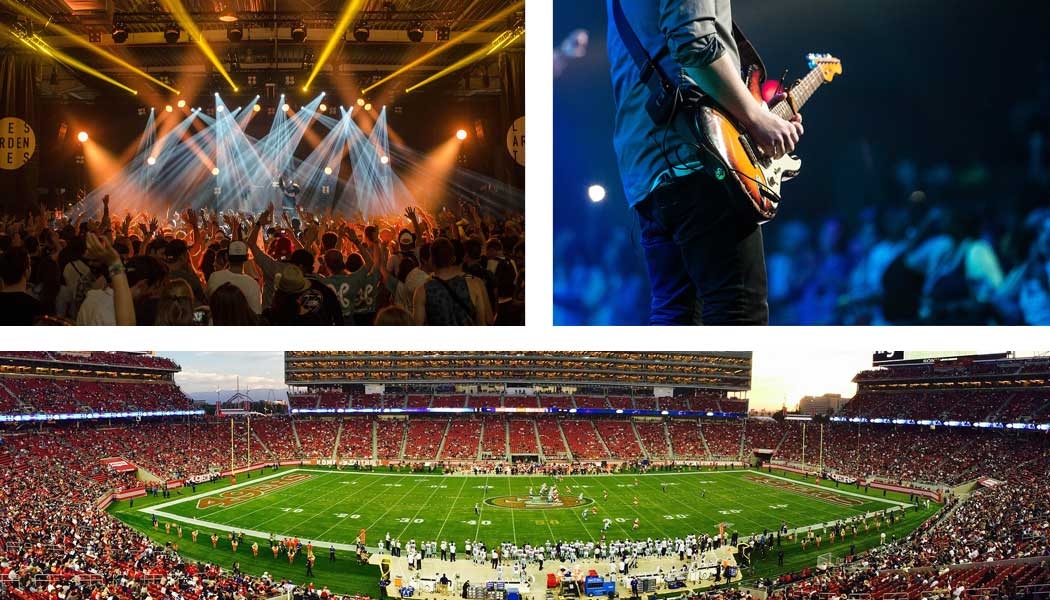 Featured Package:
Elton John and Dallas Mavericks - Dallas, Texas - Jan. 23 & 25, 2022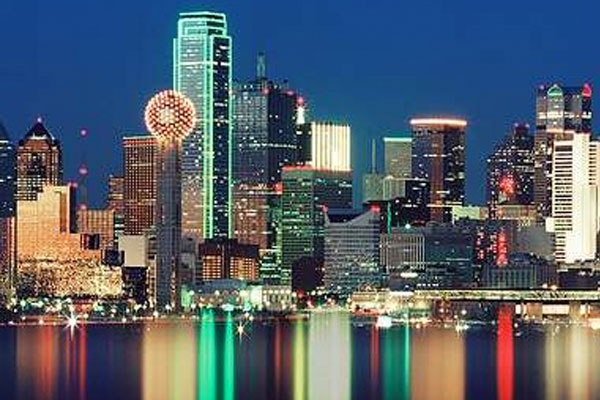 Package includes:

● 3 nights of lodging at the DoubleTree by Hilton Hotel Dallas (1 King Bed) just 7 miles from the American Airlines Center and 6 from the Galleria Dallas
● Check in January 23, check out January 26, 2022
● Reserved tickets Platinum Level center Dallas Mavericks vs Memphis Grizzlies, Sunday January 23, 2022 6:30 pm American Airlines Center (Dallas, TX)
● Tickets reserved Terrace level side line Elton John, Tuesday January 25 2022 8:00 pm American Airlines Center (Dallas, TX)
● Private transfers: DFW Airport - Hotel - DFW
● All taxes

Starting Prices per person:
Double occupancy: from $ 920 USD per person
Quadruple occupancy: from $ 790 USD per person

Top Sports and Concert Packages
Request Final Costs
2022 Top Upcoming Sports and Concert Packages
All packages include hotel stay in select city, airport transfers, city tour options, and tickets to the events listed.

DATE

LOCATION
SPORTS EVENT
CONCERT

REQUEST
Jan 11-14

New York City, NY

Mavericks at Knicks
NBA Game

Billy Joel at




Madison Square Garden

Jan 20-22

Houston, TX

Golf Experience/Top Golf/NASA

Elton John

Feb 4-7

Houston, TX

Pelicans at Rockets




NBA Game

Monster Jam

Feb 11-13

Phoenix, AZ

Golf TPC Scottsdale Experience

Monster Jam

Feb 15-17

Houston, TX

Golf Experience/Top Golf/NASA

Bad Bunny

Feb 15-19

New York City, NY

Nets at Knicks




NBA Game

Billie Ellish
at Madison Square Garden
Feb 18-19

Dallas, TX

Golf Texas/Cowboys Golf Club




AT&T Stadium Tour/Rangers Ballpark

Bad Bunny

Feb 21-25

New York City, NY

Capitals at Rangers




NHL Game

Elton John
at Madison Square Garden
March 1-3

New York City, NY

Blues at Rangers




NHL Game

Dua Lipa with Caroline Polachek

March 3-6

Dallas, TX

Warriors at Mavericks




NBA Game

Juan Luis Guerra

March 16-20

Los Angeles, CA

Sharks at Kings




NHL Game

Mana

March 12-14

Dallas, TX

Rangers at Stars




NHL Hockey Game

Dua Lipa with Caroline Polachek

March 21-26

New York City, NY

Hawks at Knicks - NBA Game




Penguins at Rangers - NHL Game

Billy Joel
at Madison Square Garden
April 5-10

Los Angeles, CA

Diamondbacks at Dodgers - MLB Game




Kings at Clippers - NBA Game

Billie Ellish

April 7-11

New York City, NY

Senators at Rangers - NHL Game




Red Sox at Yankees - MLB Game

Billy Joel
at Madison Square Garden
April 13-15

Dallas, TX

Wild at Stars




NHL Hockey Game

Journey with Toto

April 28-May 1

Los Angeles, CA

Tigers at Dodgers




MLB Game

Coldplay with H.E.R.

May 1-3

Dallas, TX

Golf Texas/Cowboys Golf Club




AT&T Stadium Tour/Rangers Ballpark

Justin Bieber

May 2-7

Phoenix, AZ

Rockies at Diamondbacks




MLB Game

Coldplay with H.E.R.

May 5-9

Houston, TX

Golf Experience/Top Golf/NASA

J Balvin, Coldplay with H.E.R.

May 21-24

Dallas, TX

Golf Texas/Cowboys Golf Club




AT&T Stadium Tour/Rangers Ballpark

New Kids on the Block

June 11-15

New York City, NY

Cubs at Yankees




MLB Game

Justin Bieber
at Madison Square Garden
June 12-15

Houston, TX

Golf Experience/Top Golf/NASA

Backstreet Boys

July 1-4

Dallas, TX

Golf Texas/Cowboys Golf Club




AT&T Stadium Tour/Rangers Ballpark

Rod Stewart with Cheap Trick