Corporate-Incentive Super Bowl Trips
Corporate Hospitality and Incentive Trips for Super Bowl 57
Entertain your top contacts and employees at the 2024 Super Bowl! Let Sports Traveler plan and execute all the weekend's events to create a perfect Corporate Outing during Super Bowl 57 Weekend.
Super Bowl Corporate Programs
Corporate Super Bowl Requests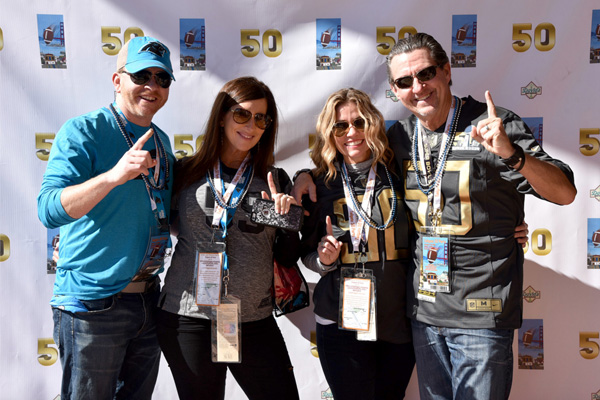 Let us host your Super Bowl Corporate Incentive Trip!
The Super Bowl is one of the most impressive sporting events on the planet and attending The Big Game is the top bucket list trip of all time. Imagine hosting your top associates, sales people, or vendors during Super Bowl Week in Miami.

Gain important face-time during pre-game events and dinners. Plan client entertainment and team building activities. Attend world-famous Super Bowl Parties. On Super Bowl Game Day our private hosts will take care of all the details including game day transportation, parking, and pre-game hospitality.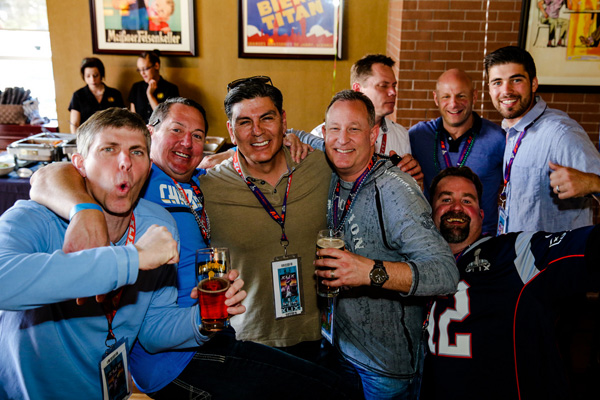 Planning Corporate Super Bowl Experiences.
Hosting your business meetings or creating your corporate incentive experience during Super Bowl week will be custom-tailored to your budget and desired schedule. Let us create an event-of-a-lifetime experience for your top partners during the 2021 Super Bowl in Tampa, Florida.
- 3, or 4 nights lodging in your choice of 4 or 5 star accommodations
- Reserved Super Bowl game tickets of your choice
- Private transportation throughout program
- Welcome Reception or hosted dinner w/celebrity guest speaker
- Private dinners or reservations at top restaurants
- Access to Super Bowl Parties on Friday and/or Saturday night
- Access to Pre-Game Super Bowl Hospitality including celebrity NFL appearances and autograph signing/photo opportunities
- Personalized Welcome Gifts for all guests
- On-site hosts to assist all group members