Mountain Cluster Packages
Lodging in the 2018 Pyeongchang Mountain Cluster
Stay close to the ski venues and enjoy lodging at the Willi Hilli Resort. Your trip to Pyeongchang, South Korea will be unforgettable when you chose to stay in the mountains. Attend ski events and ski the slopes with your family. Experience the 2018 Winter Games in the South Korean mountains!
Mountain Cluster Packages
Pyeongchang Mountain Cluster Packages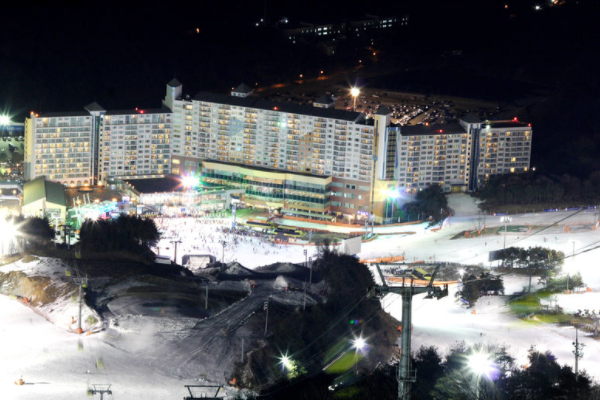 Stay in Mountain Cluster Resorts
Stay in fun-filled ski park and resort-style hotels, close to the Mountain Cluster events and the areas best ski resorts.
How do you get here?
The resort are located about 1-1/2 hours from Seoul and the Icheon Airport. Transportation to the venues will be on the Official Transportation system. Transfers from the resort to the transportation system may also be provided. Note: the resorts are located about 1-1 and 1/2 hours from the Olympic Park in Gangneung.
Mountain Cluster Event Venues:
Biathlon, Cross Country Skiing, Ski Jumping, Nordic Combined, Skeleton, Luge, Bobsled, Freestyle Skiing, and Snow boarding.