Wimbledon Side Trips & Excursions
Plan your Wimbledon Side Trip!
Tour the city of London when not attending the Wimbledon Tournament! Tickets to Wimbledon are an incredible experience for any true tennis fan. When not at the All England Club, let Sports Traveler plan your tours and tickets to attractions throughout the city of London!
Let's Plan your Wimbledon Day Trips!
The best part of attending the Wimbledon Tennis Tournament is visiting the All England Club and experiencing the city of London. Let us help you plan your choice of Wimbledon Day Trips and choose from group tours or private car and driver hosted tours. Experience the city, the culture, shopping, and the history of the city of London during the very special weeks of the Wimbledon Tennis Tournament.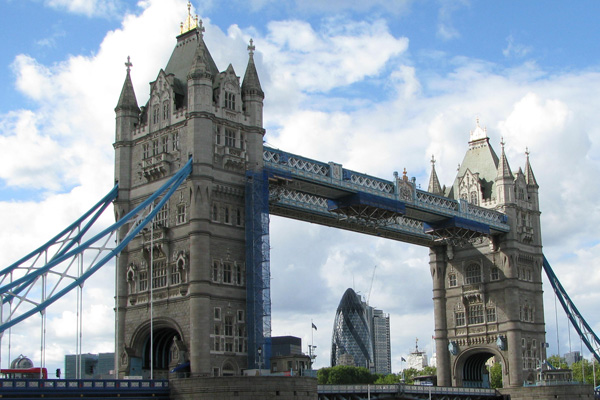 Wimbledon Day Trips and Excursions

When not at the All England Club experiencing the very best in professional tennis, plan to spend some additional time in the evenings or consider booking additional nights to experience every thing the city of London has to offer.
Visit the iconic London Tower Bridge during your trip to Wimbledon. Located on the River Thames, in the heart of London, this bridge is a must-see for photos. Explore Kensington Palace, home to Will and Kate! The neighborhood of Kensington is considered to the the true London, and is also the location of the Tara Copthorne Hotel, site of our inclusive Wimbledon Travel Packages.

Every history buff must stop by Westminster Abbey. This gothic structure is an UNESCO World Heritage Site and was the site of many royal weddings, including Will and Kate, plus the crowning of Queen Elizabeth.
Choose from Group, Self-guided, or Private Tours
Whether you wish to join a group or whether you want to take a private car to create your own custom-built tour of the city of London, Sports Traveler can assist you. Self-guided tours are the most affordable way to see the city. Private cars and drivers are also available.
Call 1-888-654-7755 for more information.

Looking for Wimbledon Lodging & Ticket Packages?
Opening Rounds - Middle Rounds - Final Rounds
Lodging - Tickets - Tournament Transportation - Sightseeing
Click here to see our inclusive packages