Wimbledon
July 1-14, 2019 - London, England
Tennis on the lawn... Begin planning your trip to the 2019 Wimbledon Tennis Championships to experience in London at the All England Tennis Club. Customize your Wimbledon Tennis Tour with Wimbledon Tickets to additional matches or additional nights in London. All Wimbledon Tour Packages include a VIP hospitality pass in the package at either the Wimbledon Experience VIP Club or the exclusive Gatsby Club. Luxury Travel Wimbledon Tours can be customized.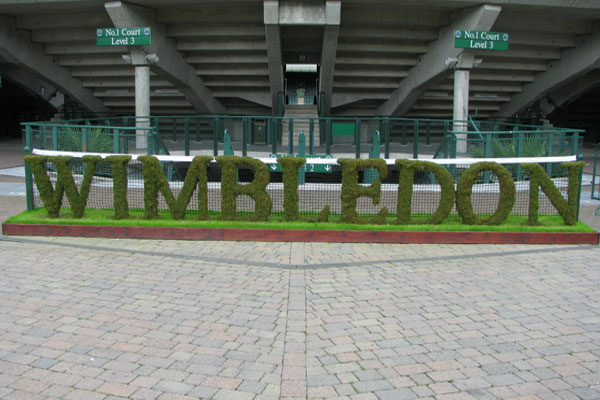 How to Plan Your Wimbledon Trip:

Planning your Wimbledon Tennis Tour is easy when you reserve with Sports Traveler. We can handle your airfare, hotel lodging, ground transportation, meals, and plan extra days of touring the U.K.!
Choose your Match Dates:
The Opening Rounds of Wimbledon offers the most opportunity to see your favorite players on the courts of the All England Club. Wimbledon ticket prices are also less expensive during these Opening Rounds. The second week of the tournament features the Quarterfinal, Semi-final, and Final Matches. Every tennis fan's dream is to sit on Centre Court during the Wimbledon Final.

Wimbledon Exclusive Hospitality:
When not at the court, all our clients have access to either the VIP Wimbledon Experience Hospitality or the Gatsby Club. Both offer tennis fans a luxury hospitality venue with food, champagne, liquor, and other amenities. Let us help you plan your trip to Wimbledon 2019 today!
Top Review
Event Information
Wimbledon was majestic and amazing. I am so glad I was able to attend such a glorious tennis event, especially since I had tickets to Centre Court!"
—Patty,
Wimbledon Tennis Tour