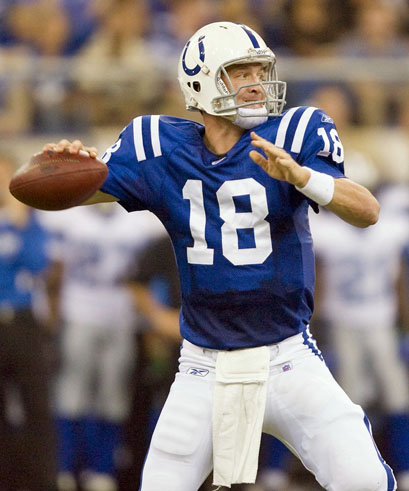 If you would have told me a year ago that the Indianapolis Colts would even consider trading Peyton Manning then I would have completely dismissed the idea and deemed the thought completely ludicrous.  Fast forward to today.  Comments from the All-Pro QB during an interview with The Indianapolis Star were released earlier today.  In the interview Peyton talks about the new environment in Indianapolis and how it leaves him feeling bewildered.
 "I'm not in a very good place for healing, let's say that,"  he then expands on that by saying, "It's not a real good environment down there right now, to say the least. Everybody's walking around on eggshells. I don't recognize our building right now. There's such complete and total change."
The Future:
Peyton Manning is owed $28 million this season as a roster bonus.  The Colts have until March to decide what they want to do with Peyton Manning.  The idea seems insane but at the end of the day this is still a business.  The Colts have to consider their future.  They have to determine whether or not Peyton is even healthy enough to play next season.  Until the Colts can confirm Manning's health he essentially has no trade value.  If he is healthy then the package to get Peyton Manning would look similar to that of the package that landed Carson Palmer in Oakland (first & second rounds picks, at minimum).
At this point there is no doubt that the Colts will take Andrew Luck from Stanford as the first overall pick in the 2012 NFL Draft.  So now what?  If Peyton isn't healthy then I think the discussion is over because I would think he would most likely just retire.  Waiting around to get healthy doesn't really fit in Peyton's career timetable at this point.  In my opinion, if he is healthy then you keep him and let him finish out his career as a Colt.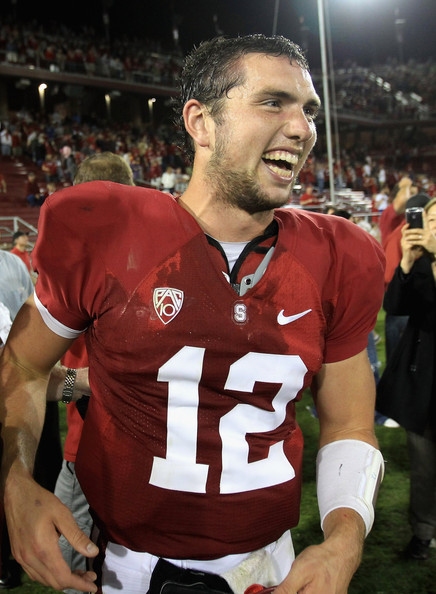 Peyton's importance to the Indianapolis Colts franchise rivals that of Michael Jordan and the Bulls respectively.  I could write a dissertation on Peyton's accomplishments in a Colts uniform.  The numbers are crazy and the accolades are equally as ridiculous.  To me, number 18 will still has the talent to be the best in league and lead a team to the Super Bowl for about 2 or 3 more years.
Where Would He Go?
Just about any team in the league would love to have Peyton Manning at QB but there are really only a few destinations that would make sense for the team receiving Manning.  The first team that comes to my mind is the New York Jets.  It also being rumored that the Arizona Cardinals would be interested.  Larry Fitz' and Peyton could be scary.
Whoever would make this trade would need to be ready to win right now, otherwise a team would waste draft picks just to have Peyton on the team.  Having Manning sounds amazing but cost-benefit analysis has to come into play for any possible suitor.  In this situation I think franchises often makes moves based on the allure of the deal and not the value.  Cough.. Cough.. Jerry Jones.  Excuse me I suddenly came down with a case of over paying.
Anyways, the Jets and Cardinals really seem to be the best fit in my eyes.  I know both teams have an "ok" starting quarterback but there are certainly questions about both young QB's.  The futility of Mark Sanchez has been well documented and after a glimpse of greatness in Philadelphia Kevin Kolb really has yet to prove anything.  The Jets have a much better team but the Cardinals play in the consistently mediocre NFC West.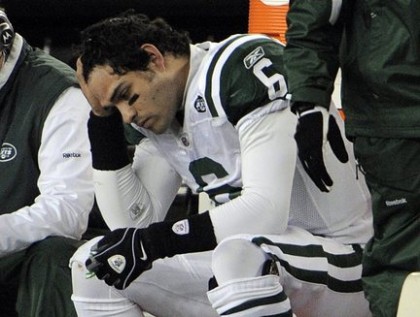 Based on defense and offensive line I will give the edge to the Jets for being the best fit for Manning.  The Cardinals would certainly be a fun fit for Manning with Larry Fitzgerald catching everything, but I think Peyton on the Jets might make them a Super Bowl favorite for next year.
Peyton Watch!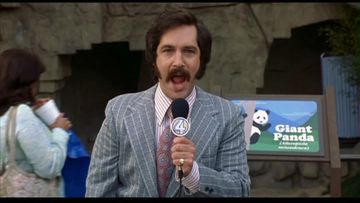 The Colts have just over a month to decide what to do with the best player in franchise history and perhaps the greatest QB ever.  Health updates will begin to run rampant through ESPN broadcasts from now until the decision is made.  Until today I still dismissed the idea that the Colts would trade Peyton.  I would have also thought that he would fight to not be traded, but after I read his comments during The Indianapolis Star interview it seems even he might be ready to move on after a season of complete turmoil.
"It's been a privilege to play here. I love the fans, the city, the transformation of the fans, how our place has become the toughest stadium to play in, the fact our fans wear more jerseys to games than anybody else. It's been fun to be a part of that.
"But I understand how it works. I understand tough decisions have to be made. There's personal and there's business and that's where we've got to separate the two. I've seen other guys leave places and it was personal. I've invested too much into this city for that to happen. We live here, we've given lots of time and money to the community and our church, and that's never going to change. Nothing changes that.
"Whatever happens, happens. I can't give you a prediction because Jim and I will sit down at some point and he'll get a feel for where I am and I'll get a sense of what direction he wants to go. Right now, I have no idea."
Written by: Craig Kibler