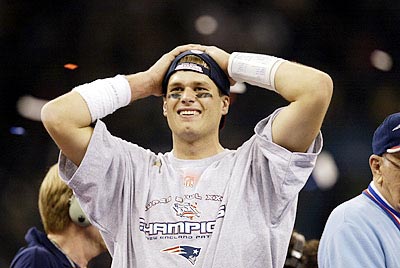 What is now known as the Mercedes-Benz Superdome was opened on August 3, 1975.  Since that time it has been the host of 6 Super Bowls and this season's finale will bring the total to 7.  The home of the New Orleans Saints already owned the distinction of hosting the most Super Bowls so the super-structure only adds to its lead.   A lead that it holds over the Orange Bowl and Sun Life Stadium.  Both of which are located in Miami, FL and have hosted 5 each.  In honor of the seventh time hosting the event, I have sent the Sports Traveler Blog through a time machine as we take a trip back through the last 6 Super Bowls in New Orleans.
*The Superdome has also hosted the BCS National Championship on 2 occasions. (2008, 2012)
Super Bowl XII:  Dallas Cowboys vs. Denver Broncos
Date:  January 15, 1978
Final:  Cowboys 27 - Broncos 10
MVP:  DT Randy White, DE Harvey Martin
Super Bowl XV:  Philadelphia Eagles vs. Oakland Raiders
Date:  January 25, 1981
Final:  Raiders 27 - Eagles 10
MVP:  QB Jim Plunkett
Super Bowl XX:  Chicago Bears vs. New England Patriots
Date:  January 26, 1986
Final:  Bears 46 - Patriots 10
MVP:  DE Richard Dent
Super Bowl XXIV:  San Francisco 49ers vs. Denver Broncos
Date:  January 28, 1990
Final:  49ers 55, Broncos 10
MVP:  QB Joe Montana
Super Bowl XXXI:  Green Bay Packers vs. New England Patriots
Date:  January 26, 1997
Final:  Packers 35 - Patriots 21
MVP:  KR/PR Desmond Howard
Super Bowl XXXVI:  St. Louis Rams vs. New England Patriots
Date:  February 3, 2002
Final:  Patriots 20 - Rams 17
MVP:  QB Tom Brady
Looking at the numbers, the NFC is 4-2 against the AFC in Superdome hosted Super Bowls.  Furthermore, there has only been one close game in 6 games at the Superdome.  The first of the Patriots' championships came on the last second field goal by Adam Vinatieri in the last Super Bowl hosted by the Superdome.  I also find it interesting that the losing team has scored 10 points in 4 of those 6 games.  Also notice that the AFC has had only 3 different teams in those games where the NFC has sent a different team each time.
If history tells us anything it is that there will not be shortage of scoring in Super Bowls held in the Superdome.  The winning team is scoring on an average on 35 points per game.  Domes have always proven to be conducive for offensive production.
Super Bowl XLVII: ???????
Date:  Febraury 3, 2013
Final:  ?????
MVP:  ?????
Written by:  Craig Kibler