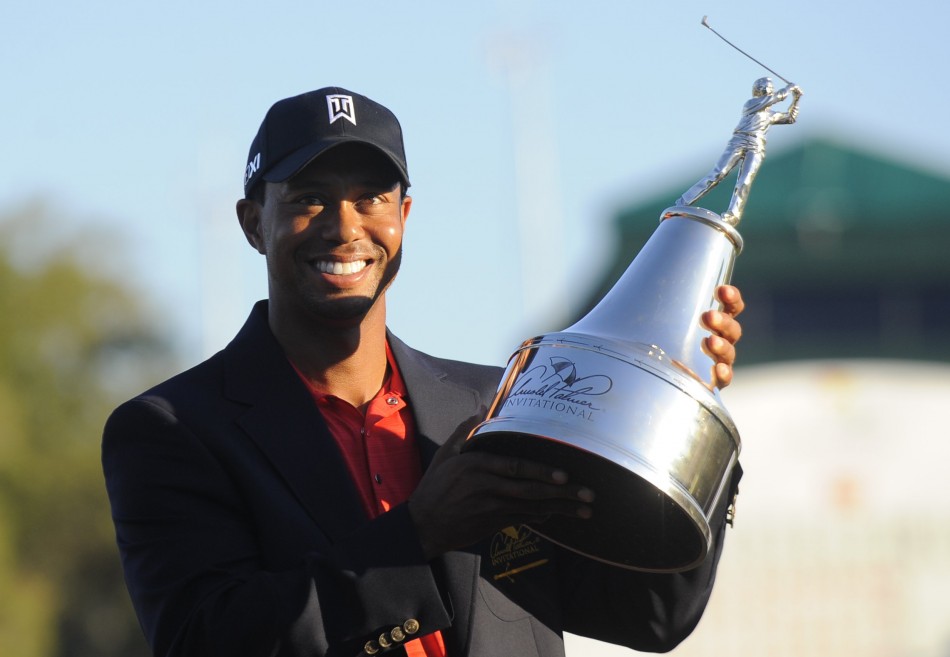 Three years ago, a victory at the Arnold Palmer Invitational would just have just been another notch on Tiger Woods' belt.  Today it marks the first win on the PGA Tour for Tiger Woods in 26 tour events.  According to ESPN.com, the gap in between Tiger victories was a total of 923 days and it was longest drought of Tiger's career by far.
Difficult to assign a lot value to this latest win but it may very well be the most important victory of his illustrious career.  Granted any major, especially the Masters, is way more important than a run-of-the-mill invitational.  And in the end, the number of majors won will ultimately define Woods' career, but his victory at the Arnold Palmer Invitational this weekend could be the moment we all look back on.
This win should give Tiger the confidence he so desperately needs.  This Sunday we got to see that priceless Tiger smile that has evaded the PGA for almost 3 years.  That winning smile is what many millions fell in love with.  Without much to smile about the last few years, Tiger has been forced to handle life as social "bad guy" and that role seemed to affect him greatly on the course.  Whether his personal life has healed completely is unknown but we do know that he has disposed of at least one proverbial monkey.
Tiger finally got that elusive win he has been chasing for 30 months.  Now he can finally put all the troubled times behind him and concentrate on sealing his fate to become the best golfer ever.
Its been a while since this question has been posed but I think its finally time to reinstate some of that credibility in Tiger's dominance:
Who you got at the Masters?  Tiger or the field?
Written by: Craig Kibler