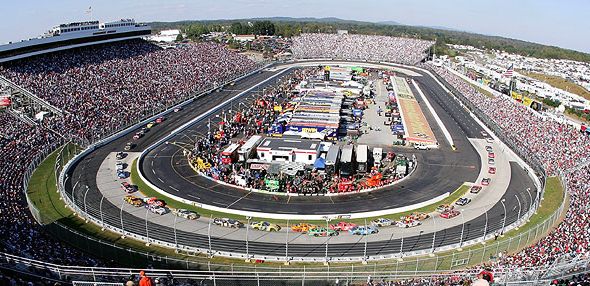 Many race fans enjoy the speed of Atlanta or the four-wide racing at Talladega or Daytona, but some race enthusiasts love the short track.  Short track racing is highlighted every NASCAR season with 2 races at the unique half-mile track in Martinsville, VA.  This track is noted for being unique because of the "paper clip" like shape that makes Martinsville Speedway so identifiable.  The long straightaways and suffocating turns are a recipe for great racing every year at Martinsville.  2012 will be no different.  This year the Goody's Fast Relief 500 returns to the same slot on the schedule for the eighth consecutive year.
The first trip to Martinsville on the 2012 NASCAR schedule will take place on April 1, 2012.
In last year's spring race Kevin Harvick took the checkered flag on the way to his 18th career win and surprisingly his first victory at Martinsville Speedway.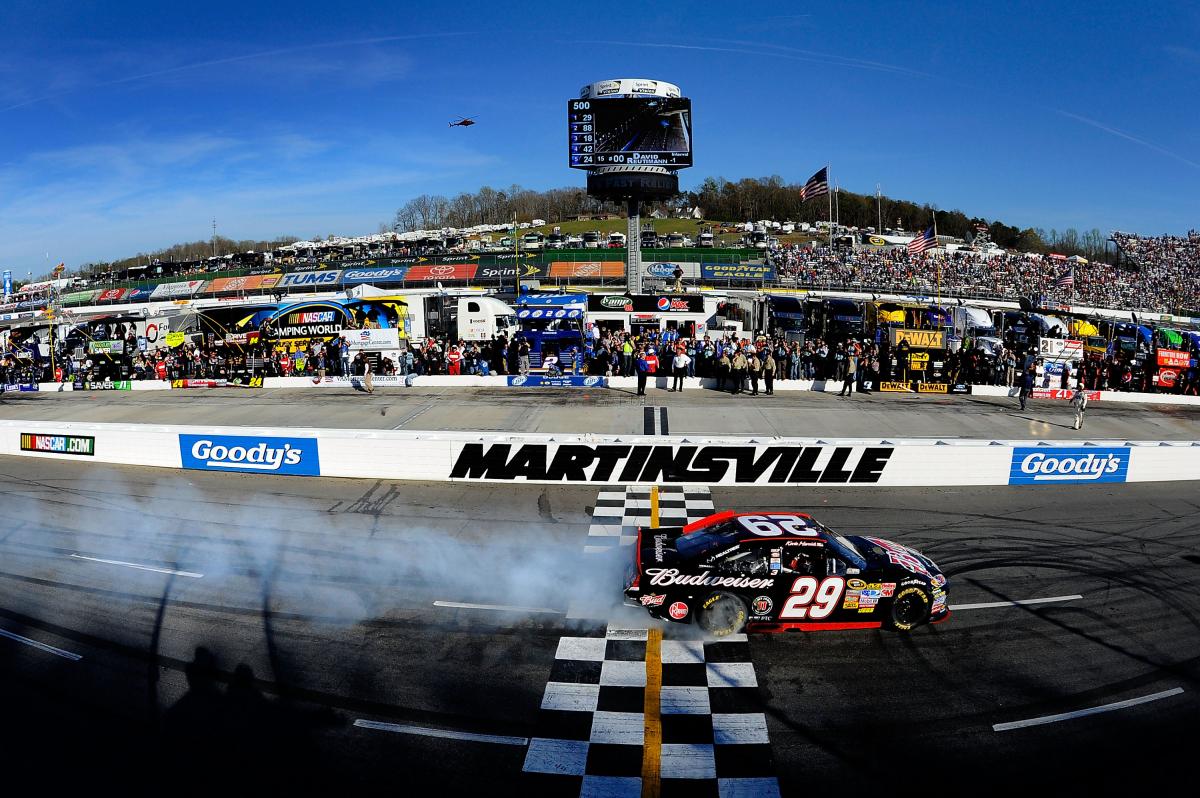 *Food For Thought:  Jeff Gordon leads all active drivers with 7 career victories at Martinsville Speedway, and 5 time Sprint Cup champ Jimmie Johnson is second with 6.  Richard Petty holds the all-time mark with a ridiculous 15 wins.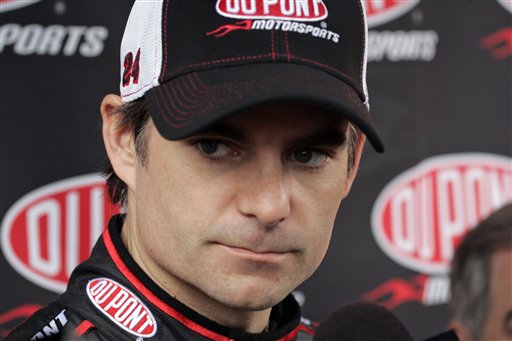 On April Fool's Day, the superstars of NASCAR will lead rest of the field into another exciting chapter at Martinsville Speedway.  And right now Sports Traveler is offering you a chance to catch all the action as all the top drivers try to navigate their way to a victory at the "Paper Clip".  We currently have great deals and special offers on tickets and travel packages for the 2012 Goody's Fast Relief 500!  At Sports Traveler we are ready to send you on the NASCAR trip of lifetime.  Check us out on the web at sportstraveler.net or give us a call @ 888.654.7755.  It doesn't matter if you like auto racing, football, baseball, or even the rodeo...  Sports Traveler is your best resource for Sports Travel.
Written by: Craig Kibler