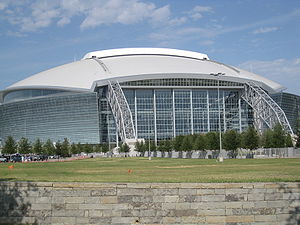 The schedule makers struck gold this year.  This will be the fourth edition of the annual Cowboys Classic and I don't think we could have landed a better match-up.  These two historic programs have combined for over 1,700 wins and both rank in the top 10 all-time in wins and winning percentage (Michigan: 895 - .734, Alabama: 814 - .697).  Alabama (14) and Michigan (11) are also #3 and #4 respectively in national championships won by a college football program.  Needless to say, these are two of the most accomplished athletic programs in the history of collegiate sports.
The Crimson Tide and Wolverines have only met in three previous engagements.  The maize and blue have managed to grab the advantage 2 games to 1 in the limited but eventful all-time series.  The last meeting between these two teams was at the 2000 Orange Bowl.  Turned out to be a great game that needed extra time to decide the winner.  Michigan ended up the victor with a 35-34 victory in what would be the last collegiate game for some guy named Tom Brady.
Cowboys Classic Preview:
The Alabama Crimson Tide are coming off their 14th national championship in 2011 and they will be contenders again in 2012.  Nick Saban has the squad restocked with talent and most pre-season polls have the Tide ranked in the top 5.  Hard to say at this point whether or not the Saban led Tide can "roll" to another national championship in 2012 but its certainly not out of the question.  The hardest part for 'Bama will be their path through the SEC and their road schedule.
Michigan comes into 2012 with high hopes and a top 10 pre-season ranking according to College Football Live on ESPN.  The Wolverines made a proud return to relevance last year as they finished with a 11-2 record and Sugar Bowl victory.  Their BCS bowl berth last season was the first since 2007 when they lost to USC in the Rose Bowl.  The Brady Hoke era has started on a great note for the U of M nation and I don't see this program taking any steps back in 2012.
This should be a tremendous early season game with all the great story lines that a sports nut would love.  I think the theme of this game will be prestige.  Both universities have it, both football programs have it, and Cowboys Stadium has it.  This game will mark the first of the 2012 campaign for both teams and we could see national title hopes erased for one of these 2 schools before the second day of September.
Cowboys Classic Travel Options:
Looking for travel packages to the 2012 Cowboys Classic?  Sports Traveler has packages available now for the sold out Cowboys Classic!  Sports Traveler is offering great deals on packages that include game tickets, lodging, and transfers.  Already have tickets?  Check out our hotel and transfers only package.  Lodging for this package will be at the conveniently located Hilton Arlington, which is only 2 miles away from Cowboys Stadium.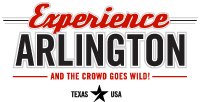 Sports Traveler is the Official Sports Package Provider for Experience Arlington & the Arlington Convention and Visitors Bureau!
Written by: Craig Kibler