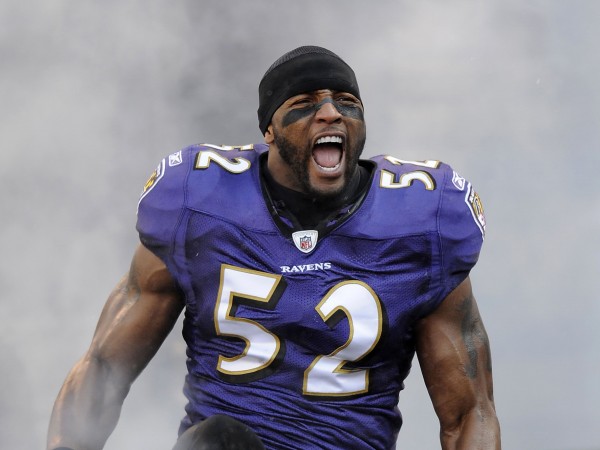 The opening weekend of the NFL playoffs ended up about how I expected.  I felt pretty good about going 4 out of 4 with my picks last week but I will also admit that the choices seemed pretty easy.  The major disappointment of the weekend was the status of the clearly injured RGIII.  I was really looking forward to that game but it proved to be pretty lack luster after Seattle gained their composure.  I'm not sure where I stand on the issue with starting Griffin, but if they knew the extent of the injury then there is no excuse for starting him.  I don't think we will ever know for sure how much information the Redskins had on his injury but we can be certain that RGIII is a competitor and will be a force in the NFC for years to come.
This week the picks are a little harder to make but I feel confident with my football instincts at the moment.  I'm hoping to make it a perfect 8 for 8 so without further due lets take a look at each game this weekend.
Divisional - Saturday, January 12
Baltimore Ravens @ Denver Broncos
Sports Authority Field - Denver, CO
4:30 PM (ET) on CBS
Green Bay Packers @ San Francisco 49ers
Candlestick Park - San Francisco, CA
8:00 PM (ET) on FOX
Divisional - Sunday, January 13
Seattle Seahawks @ Atlanta Falcons
Georgia Dome - Atlanta, GA
1:00 PM (ET) on FOX
Houston Texans @ New England Patriots
Gillette Stadium - Foxborough, MA
4:30 PM (ET) on CBS
It is hard to say which day looks more exciting.  Either way I'm confident that we will see some great football this weekend.  The game I am most interested in is the Ravens @ Broncos.  We get to see two legends go head-to-head for one final time.  Peyton Manning may be the greatest QB ever and many people would say that Ray Lewis is the best MLB to ever strap on the pads.  I happen to agree with both of those statements.  It will be a great moment for football no matter the outcome of that game.  I think the winner of this game will be many people's Super Bowl favorite from the AFC.
Decision Time
Please note that these are straight up picks and NOT based on the spread.
Broncos over Ravens - So long #52.  You will be missed.
Packers over 49ers
Falcons over Seahawks
Patriots over Texans
Parting Statement
When the season ends for Ray Lewis it will be the end of an era in the NFL.  Not only will he be a first ballot HOF'er, but he was the symbol of intimidation and class in the NFL for over a decade.  Ray Lewis has the rare combination of leadership and talent.  Both are equally matched by the other.  Lewis spent all of his 17 seasons in Baltimore where he revitalized the football moxy in a city abandoned by the NFL for several years.  It is nearly impossible to state what he meant to the Ravens organization and their fans.  His place in NFL history will be cemented at the end of this season and I offer a thank to Ray Lewis.  Thank you for giving your all on the football field and letting us enjoy your intelligence and athleticism on the field.  Good luck at ESPN Ray.
Written By: Craig Kibler