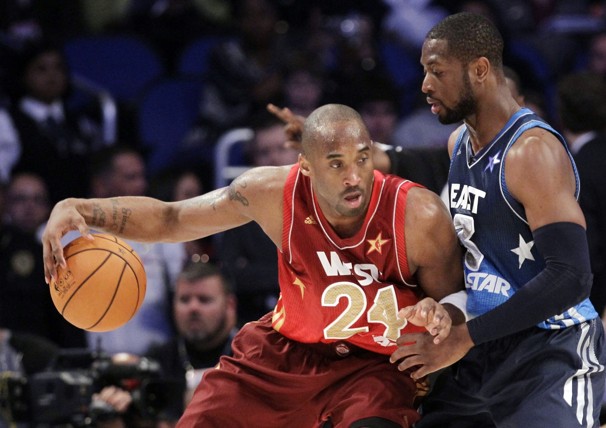 washingtonpost.com
The NBA season is beginning to heat up as the temperatures outside begin cool off considerably.  The 2012-13 season is the first full length season after a strike shortened 2011-12 regular season.  It feels good to get back to a full 82 game season.  Last year just felt weird.  Especially the All-Star game.  In a condensed season the All-Star game almost seemed irrelevant when so few games had been played.  This year we can get back to status quo.  Although things are a little different this year when it comes to the All-Star voting.
2013 NBA All-Star Game - February 24, 2013

The NBA All-Star game will be played in Houston, TX this year.  The All-Star game will make its second appearance at the Toyota Center.  The last All-Star game in Houston was in 2006 and the host city featured 2 Rockets in the starting lineup for the West All-Stars.  Forward Tracy McGrady and center Yao Ming starting on an All-Star roster seems like an ancient memory.  Makes me think of the Little Texas song "What Might Have Been".  Sad memories for Rockets fans.  Sorry Houston.  LeBron James was the MVP of that All-Star game with 29 points and T-Mac lead all scorers with 36.
Moving ahead to this year, I think it is safe to say that LeBron will go 2-for-2 in All-Star game starts at the Toyota Center.  The voting rule change has guaranteed that.  For those of you not familiar with the rule change....  The voting now reserves spots for 2 guards and 3 forwards in the starting lineups.  Centers can still make the starting lineup but there is no longer a spot reserved for someone who is a starting center.  In theory there could be 2 point guards and 3 small forwards on an All-Star starting lineup.  I think it is unfair but I would also agree that the position of center is a dying breed and defining players by position has become more difficult in today's game.
I am interested to see if this format will continue in the future.  However, these are the rules for now and under those guidelines I have selected the All-Star game starters for the Eastern and Western Conferences.  My choices are based on performances up through today.  I thought it might be difficult this early in the season but I am confident with my picks.
Eastern Conference
G - Rajon Rondo
G - Jrue Holiday
F - LeBron James
F - Carmelo Anthony
F - Brook Lopez
Western Conference
G - Russell Westbrook
G - Kobe Bryant
F - Kevin Durant
F - LaMarcus Aldridge
F - Tim Duncan
The reasoning for these choices is in their early season production.  There are some other guys that could be in these spots but I don't think anyone could argue successfully against one of these players starting.  If selected, LeBron, Kobe, and Tim Duncan would all repeat as starters from the '06 All-Star game.  Impressive for all 3 but even more so for TD and Kobe.
Sidebar:  Kobe Scores 30k

This week Kobe Bryant became the fifth player in NBA history to reach 30,000 points.  Congrats to Kobe and his recent accomplishment.  I think that we have all just been kind of waiting for this moment knowing that it would arrive eventually.  Now the question becomes how many points will he end up with?  I don't think that he will pass Kareem but I'm sure he would love to have that record.  I just don't think he has enough left in the tank for that.  Now he just has to figure out if his Lakers can play consistent basketball with the depth of talent on the roster.
Written by:  Craig Kibler