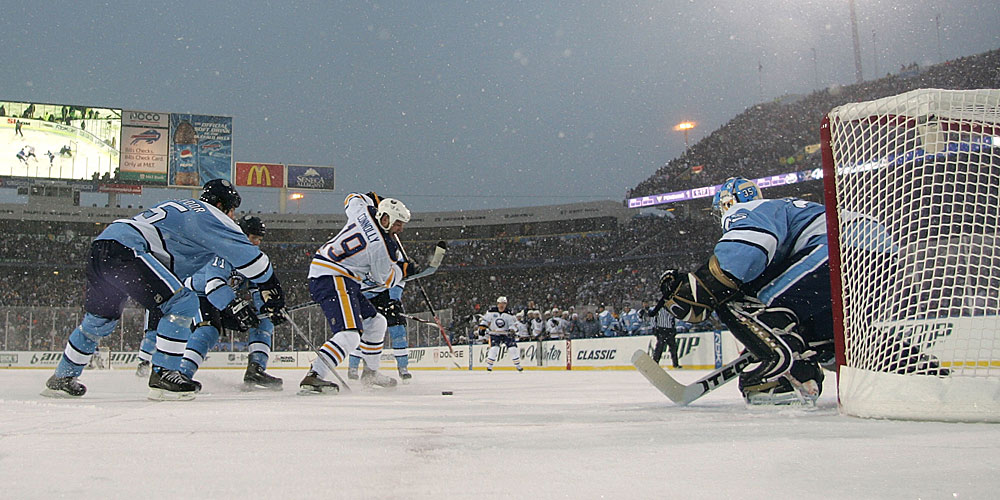 It will be an odd winter in sports this year with no NBA basketball but there will be no shortage of excitement.  Along with college basketball and the college football bowl season, we should also be in for another compelling NHL hockey season.  The NHL season is off to a fast start with exciting finishes across the league in this very young 2011-12 campaign.
The Pittsburgh Penguins are off to a strong start after an injury plagued 2010-11.  Sidney Crosby is still sidelined but the Penguins still look ready for another good season.  However, one major question still remains:  Will Sidney Crosby play professional hockey soon?  Some say the chances are slim and many say that even if he returns it would be difficult for him to ever reach his full potential.  It is difficult to say one way or the other right now, but fortunately for the Penguins they have enough talent to remain in the Eastern Conference playoff hunt all season.
In the Western Conference things have been fairly even to this point.  One area of interest to observe is the Chicago Blackhawks who have seemed to returned to form after a relatively disappointing season last year.  The Blackhawks made a lot of roster moves after winning the Stanley Cup in 2010 and now hope to have the kinks worked out to be a strong team in a very competitive Western Conference.
Over the last few years the hockey season has had two major mid-season events.  The NHL is still trying to figure out how to make the NHL All-Star game fair and interesting, but the Winter Classic is quickly becoming one of the most popular games of the NHL season as well as creating a lot of buzz outside of the hockey community.  One unique aspect of the Winter Classic is it combines the atmosphere of different sports into one venue.  Hockey was clearly created to be played outside but has historically been a sport that we enjoy spectating from indoors (Most hockey cities get a little breezy in the winter).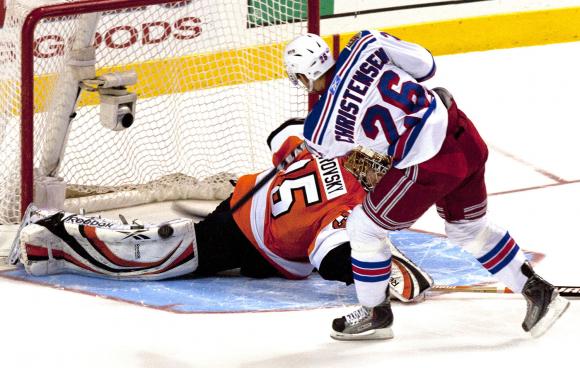 Last year this increasingly popular outdoor event was held in Pittsburgh at Heinz Field.  The Capitals came away with a 3-1 victory over the Penguins in an exciting game that featured two of the sports electrifying athletes.  This hockey season will see Citizens Bank Park in Philadelphia host the annual 2012 Winter Classic.  The game is scheduled to take place on January 2, 2011.  The next installment of the Winter Classic will display two bitter rivals in the New York Rangers and the Philadelphia Flyers.  The Flyers hold the all-time lead in the series (114-110-37) but only by the slimmest of margins, and to this point both teams have won an equal amount of season series (18) with 7 splits.  Philadelphia also has the post-season edge by beating the Rangers 6 out of 10 times in playoff series between the two rivals.  This rivalry is full of history and this season's Winter Classic match-up should be another great display of all the elements that truly make hockey a special sport.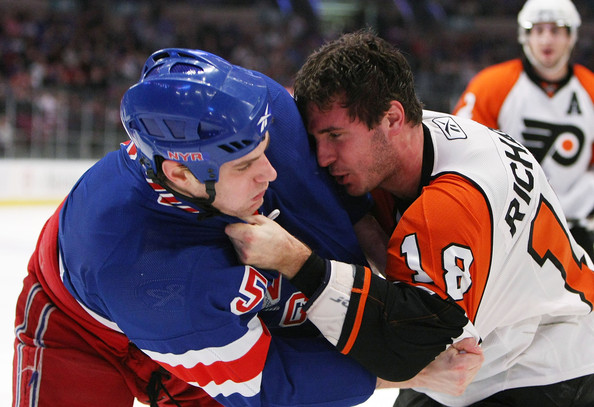 This winter spectacle is now one of the toughest tickets in hockey to get your hands on.  Sports Traveler has great deals on tickets and travel packages to the 2012 Winter Classic for your chance to experience NHL history.  Only one time each year do sports fans get a chance to see an NHL game being played outdoors.  Don't miss your rare opportunity with one our travel packages that can include tickets to the Winter Classic, comfortable lodging, a hearty breakfast daily, and much more!  You can purchase tickets or travel packages for the Winter Classic or any NHL game over the phone @ 888.654.7755 or book online today.
* We also have Box Suites available for select Chicago Blackhawks home games.
Written by: Craig Kibler