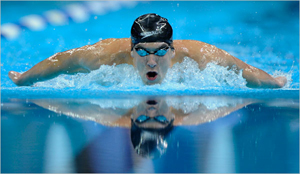 After a four year wait we have finally reached the 2012 Summer Games in London.  This year's edition of the Olympics will mark the third time that the city of London will host the games.  The previous 2 times were in 1908 and 1948.  The games in 1944 were originally scheduled to be held in London, but World War II prevented the Olympics from taking place and the city of London was awarded the games in 1948.
The anticipation for the 2012 games has reached its pinnacle as we approach the Opening Ceremonies.  The Opening Ceremony is scheduled to take place tomorrow, Friday - July 27th,  at the new Olympic Stadium in London.  Ceremonies are expected to start around 9 pm local time and 4 pm ET, however the NBC family of networks will not be airing this event live.  Instead, the network giant will hold off until prime time and the Opening Ceremony coverage can be viewed on your local NBC station starting at 7:30 pm ET.
Watching the Olympics has always been a favorite of mine.  Being the sports nut that I am, I love knowing that I can find interesting competition for 2 straight weeks.  Normally this time of year is strictly ruled by baseball in this country.  I love baseball but it is the only major professional sport in season at this point.  Not to mention I am a Cubs fan so usually by mid-July, or earlier, I am emotionally checked out of baseball.  So every 4 years I get the wonderful treat of watching the best athletes in the world compete in their respective events.  As a former junior college track athlete my attention always circles around Athletics.  Everyone has their event favorites so lets take a look at the competitors worth keeping an eye over the next couple weeks.
Things to Watch For:
Michael Phelps - His legacy has already been written but he can add to his unbelievable resume in his final Olympics.  He has won 16 career olympic medals and 14 of those are shiny gold.  He has broke 39 world records and his middle name is Fred. Fact.
Usain Bolt - Last Olympics Usain Bolt took the world by storm.  See what I did there?  Storm.... Bolt...  glad your with me on that one.  He is the world record holder in the 100m and the 200m and won the gold in both events at the games in Beijing.  Always hard to repeat as world's fastest man.  Can he do it?  Of course he can.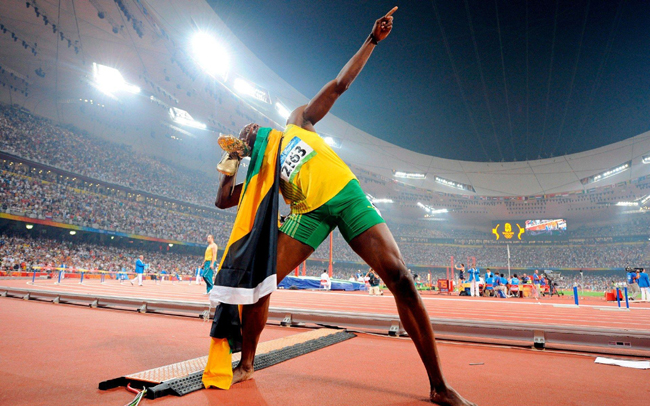 Ryan Lochte - USA swim team counterpart to Michael Phelps will have a shot of carving his own name in the history books.  He won 4 medals in 2008 and had beat Phelps on a couple of occasions since then.  Look out for Lochte.
USA Men's Basketball - Hype will always follow USA basketball as well as high expectations.  The USA returned to dominance in the last Olympics by winning gold but this will once again not be a cake walk for the proclaimed favorites of the tournament.  In the end this team is too talented not to come away with the gold.
Roger Federer - No Nadal in this Olympics but Djokovic and Murray will be there to try to stop Federer from adding the elusive gold medal to his collection in single's play.  Federer is the returning gold medalist in double's.
Tyson Gay - Gay is the fastest man in the US and did not get the chance medal in 2008 due to injury.  For years the US dominated the sprinting events.  Can Gay bring the gold back to the states?
Dana Torres -  Well she competed at 40 so why not at 44?  The US swimmer has broken her own record as the oldest woman to ever qualify for the Olympic team.  She has accumulated 12 medals since her first Summer Games in 1984?!
US Women's Gymnastics - After a great showing in 2008, it will be interesting to see if this year's team can match the magic of Beijing.  Lets see if China can put girls of proper age in the competition this time. Uhh.. emm.  Cheaters.
There is way more to watch than I have listed here but this is where my attention will be.  I can't wait for what should be a historic Olympic games.  Check out your local listings for events and when you can catch them on the NBC family of networks or online.
Written by: Craig Kibler