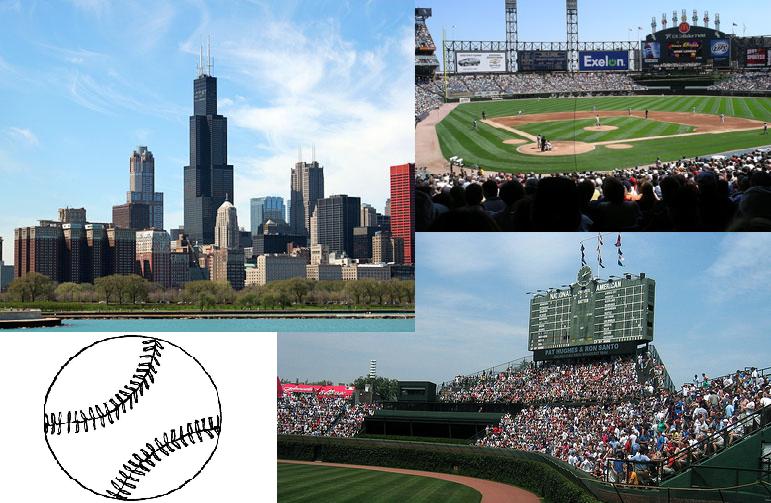 The MLB season is officially now in full swing.  See what I did there?
Silly puns aside, teams around the league are beginning to hit their early stride as players start to get a feel for the 2012 season.
Every year the city of Chicago looks forward to the start of baseball.  Not only does the Windy City have 2 historic teams to help usher in the spring, but it also seems like people want to get past the cold winter as soon as possible.   The sooner baseball gets going, the sooner the warmth arrives.
This year both Chicago teams are looking to move on from the end of an era.  For the White Sox it is the departure of Ozzie Guillen and the arrival of rookie manager Robin Ventura.  The Sox also had to cut ties with the veteran lefty and fan favorite Mark Buehrle.  Both Guillen and Buehrle ended up in Miami but their time in Chicago will not soon be forgotten.
Ozzie Guillen:  White Sox Manager from 2004-2011
674-611
2 Division Titles (2005, 2008)
2005 World Series Champion
Mark Buehrle: White Sox Pitcher from 2000-2011
IP – 2,476.2
Starts – 564
Seasons – 12
ERA – 3.84
Wins – 161
Won't be easy to fill the void created by the loss of these two puzzle pieces, but the team had to move in a different direction and I think Kenny Williams has a good grasp on what he wants to do as General Manager.
Shoot up Lake Shore a few miles and the scenery of the organization has changed two fold.  New team President Theo Epstein has Cubs fans excited for the future.  The complete elimination of terrible Jim Hendry contracts still poses as a priority for the Cubs but progress continues.  The best news for the Cubs and their fans is they can focus on what is to come.  Superstar in the making Starlin Castro will be the face of this organization along with Theo.
The identity of the Chicago Cubs has changed.  The only remaining link back to the 2003 team is Kerry Wood and his up and down career is coming to a close.  Theo, Manager Dale Sveum, and GM Jed Hoyer have an uphill battle but all appear to have great baseball minds and seemed determined to end the Cubs' futility.  This organization will now build from the ground up and look for the Cubs to soon have one of the best farm systems in baseball.
2012 for both of these teams appears to be a bit of a transition period but with the addition of another Wild Card team there is always a chance…  Either way baseball should fun to watch in Chicago this year.
New Beginnings
2012 Chicago Cubs Schedule
2012 Chicago White Sox Schedule
Need tickets to Cubs or White Sox games?  Sports Traveler is a Chicago based company and we have Sox and Cubs game tickets for the 2012 MLB season!  We also offer affordable travel packages that can feature lodging, tickets, CTA pass (public transportation), and more!
Tickets & Travel Packages
Chicago White Sox
Chicago Cubs
We also have Luxury Suites available for home Cubs and White Sox games.  You can entertain up to 18 people at Wrigley Field or U.S. Cellular this summer in a Luxury Box Suite!  Fill out an online form to request a Cubs or Sox Luxury Box Suite from Sports Traveler.  Please give us a call at 888.654.7755 if you have any questions.
Written by: Craig Kibler