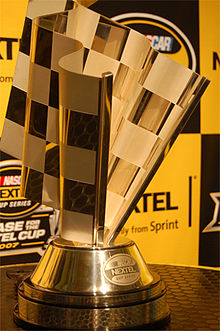 The NASCAR season comes to a close this weekend at the Homestead Speedway in Miami, FL.  The Chase now focuses on the final race of 2011 with the championship coming down to just 2 drivers.  Tony Stewart and Carl Edwards are separated by just 3 points going into this weekend's Ford 400.  Both drivers have had success at the track but Carl Edwards has a clear advantage with only one finish outside of the top 10 in his Sprint Cup career.  Edwards' made first cup start, and only finish outside the top 10, at Homestead in 2006 while running part-time in the Sprint Cup.  Since then he has also managed to rack up 2 wins at the season finale.  The last race of the year should be one for the NASCAR history books.  The new points system creates more opportunities for the Sprint Cup to have such close finishes between drivers, which is good for the sport and all the great NASCAR fans.
Even though the season will sadly come to an end on Sunday, there is no reason to stop thinking about NASCAR.  There is only a short 3 month hiatus in between the Ford 400 and the 2012 Daytona 500.  Tickets and travel packages are already available for the 2012 NASCAR schedule.  One of the hot tickets this year will once again and always be Bristol Motor Speedway.  The prolific racetrack has again confirmed 2 dates during the 2012 Sprint Cup schedule.  The first trip to Bristol will take place in mid-March with the Sprint Cup race scheduled to run on Sunday March 18, 2012.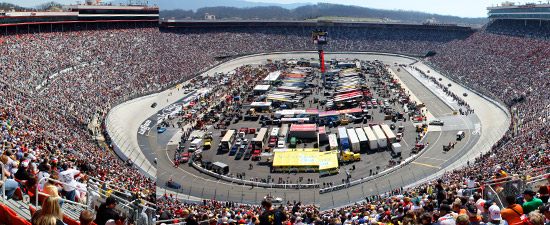 Last year this race held the name of track owner Jeff Byrd for the Jeff Byrd 500.  Kyle Busch led much of the race and happily took his Toyota to victory lane for the first of his 4 victories in 2011.  Don't miss out on your chance to travel to Bristol to see who wins the 2012 Bristol Spring race.  At Sports Traveler, we are currently offering great deals on tickets to the race and travel packages in four different cities.  Our travel packages can include fantastic lodging in Knoxville (TN), Greenville (TN), Abingdon (VA), and Johnson City (TN).  Along with comfortable accommodations, you will find that our travel packages can include tickets to both the Sprint Cup and Nationwide race, access to Happy Hour, luxury motor coach transfers to the track, pre-race tailgate party, delicious daily breakfast, and all the fun you can handle.
Check out our online inventory at SportsTraveler.net or give us a call today @ 888.654.7755 to book your trip to see the 2012 Bristol Spring race!
Written by: Craig Kibler