Las Vegas 400
March 6, 2016 - Las Vegas Motor Speedway
Las Vegas NASCAR 2016 Race Packages and Las Vegas Kobalt Tools 400 Tickets. Travel to the Las Vegas Motor Speedway to see NASCAR Vegas Style! Choose from hotel package tours at great hotels like the Bellagio, Paris, Venetian, and the Golden Nugget Hotel and Casino. Buy Vegas Race Sprint Cup and Xfinity Cup Tickets.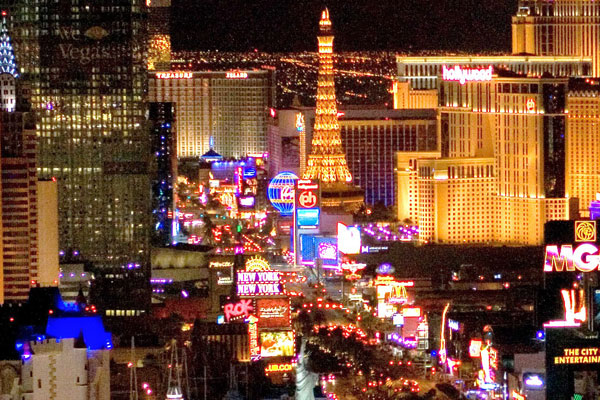 Experience NASCAR Vegas Style!
Visit Las Vegas and experience a NASCAR weekend like no other! Stay on the famous Las Vegas Strip and witness the ultimate Las Vegas Motor Speedway race weekend!

What's included in Vegas NASCAR Packages?
Stay for two, three, or four nights and relax while you travel to the track on a luxury motorcoach! Enjoy great Las Vegas 400 race tickets to the Xfinity Cup & Sprint Cup races. VIP hospitality, Neon Garage Tours, Pit Passes, Victory Lane, and driver appearances are also available!
Where to sit at LVMS?
Most Vegas NASCAR packages include tickets in the White sections on the front stretch of the track. Upgrade your race tickets to higher rows including the Blue, Earnhardt, or Petty Sections.
Just need Las Vegas 400 tickets? Click here
NASCAR at Las Vegas Motor Speedway
As the NASCAR season heats up, why not got to one of the hottest cities in the United States? The Las Vegas NASCAR Race offers fans the unique opportunity to spend a weekend with great race action while enjoying one of the most unique cities on the planet. The Las Vegas Motor Speedway located minutes outside of famous Las Vegas, Nevada is one of the largest sporting venues in the world as it holds over 142,000 people. Jimmie Johnson has dominated this race in recent years winning three times in a row between 2005 and 2007. The most recent winner was Kevin Harvick who took the victory in 2015.
The speedway underwent massive redevelopment before the 2007 race adding many concourse amenities and providing fans with a faster track featuring "progressive banking," a breakthrough in track engineering that allows for more exciting neck and neck racing action. Today the track is one of the most exciting in NASCAR and boasts many unique hospitality options including the Neon Garage. The Neon Garage access, available as an add-on in our packages, allows race fans an unprecedented look into their favorite driver's garages from an elevated view. With this Neon Pass you are also given pit access prior to the race, and the opportunity to see driver introductions prior to the weekend's Sprint Cup Race.
Your trip to Las Vegas Motor Speedway is not complete without some local sightseeing, and Vegas offers plenty to do for its visitors. Take in one of the many award winning shows in the area that include world famous comedy acts, magicians, and musical performers. There is never a dull moment on the Vegas Strip and plenty of casinos are just walking distance from your hotel. Have a high octane race weekend in "Sin City" during your travels with us.